Free HIV/AIDS tests offered Thursday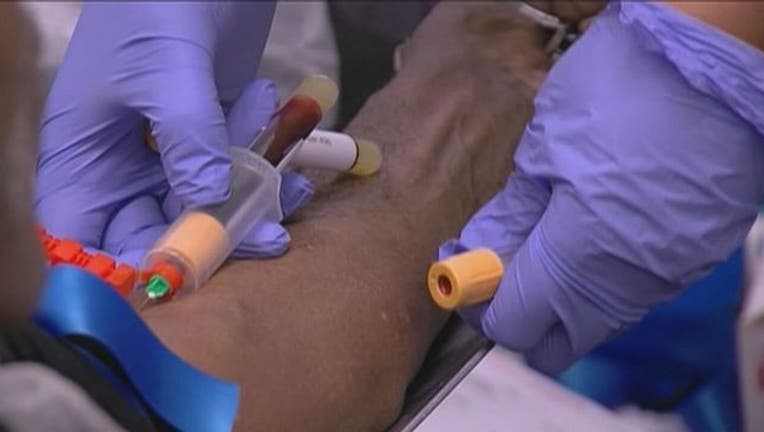 TAMPA, Fla. (FOX 13) - Scientific breakthroughs have brought a once-distant dream within reach. President Donald Trump said in his State of the Union Address Tuesday that a new initiative from his administration will make it a reality.
"My budget will ask Democrats and Republicans to make the needed commitment to eliminate the HIV epidemic in the United States within 10 years. We have made incredible strides," the president said.
The goal is to reduce new HIV infections by 75 percent in the next five years, and 90 percent in the next 10. It's a four-pronged approach to diagnose, treat, protect, and respond to the epidemic.
Health officials are focusing on 48 counties where the highest number of new HIV cases occur.
The initiative begins with testing more at-risk people because, the sooner you start therapy, the better.
Treatment is now simpler and more effective than ever before, and not only fights disease but also reduces the risk an infected person will spread the virus to someone else. That's what helps make this plan possible.
The cornerstone of prevention is education but it also includes a drug called "prep."  Prep is given to HIV negative individuals at risk of getting infected.
The goal is to provide the drug to more people at an affordable cost.
Response will consist of monitoring and adapting the program as needed.
It will have a big impact on Florida, including the Bay Area. Seven of the 48 urban hotspots targeted by this plan are in Florida and two of them are Pinellas and Hillsborough counties.
Of course, this takes funding and that's the job of Congress.
Once the funding arrives, it'll be used to educate the community and to help people get the medications and care they need.
Those medications will be critically important to achieving this goal.
In the meantime, health officials are asking everyone to know their status by getting tested.
Thursday at the Florida Department of Health in Hillsborough County, testing for the first 50 people will be free, from 7:30 a.m. and 3 p.m. It's in honor of National Black HIV/AIDS Awareness Day.
The clinic is located at 13601 N 22nd Street in Tampa.
There are a number of free testing sites in Pinellas County operating year-round. A list of those sites may be viewed at http://pinellas.floridahealth.gov/programs-and-services/infectious-disease-services/std/_documents/hiv-test-sites.pdf.
The CDC recommends adolescents and adults age 13- 64 get tested.