Fugitive hit-and-run suspect caught after Davenport crash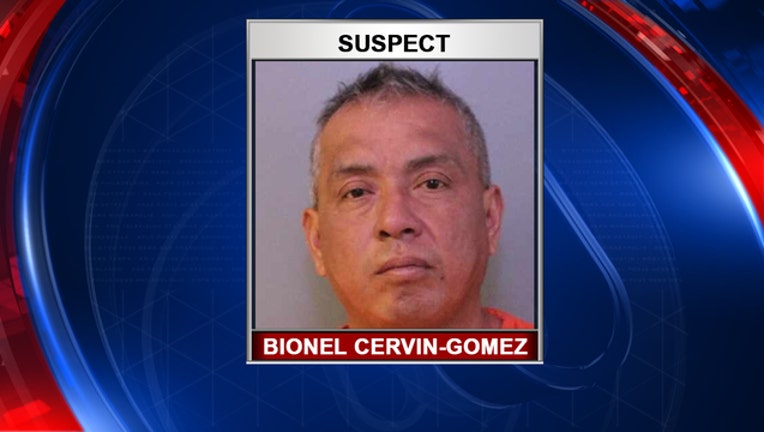 DAVENPORT, Fla. (FOX 13) - Polk County deputies have arrested a fugitive hit-and-run suspect who fled after a crash in early February. 
Deputies located and arrested 48-year-old Bionel Cervin-Gomez on Saturday. 
He's accused of fleeing from a crash that occurred on February 9 on Highway 17-92 at Shamrock Road in Davenport.
The crash resulted in the death of an unborn baby.
On Friday, Sheriff Grady Judd made a plea to the public in hopes of finding the suspect. By Saturday, he was in custody.
"Not only is Mr. Cervin-Gomez here illegally, he caused a crash that ultimately took the life of an unborn child," Judd said in a statement, adding that the suspect was in hiding "like a coward."
The Polk County Sheriff's Office has notified the Department of Homeland Security of his arrest, and said an ICE hold has been requested.