Gasparilla preps underway along Bayshore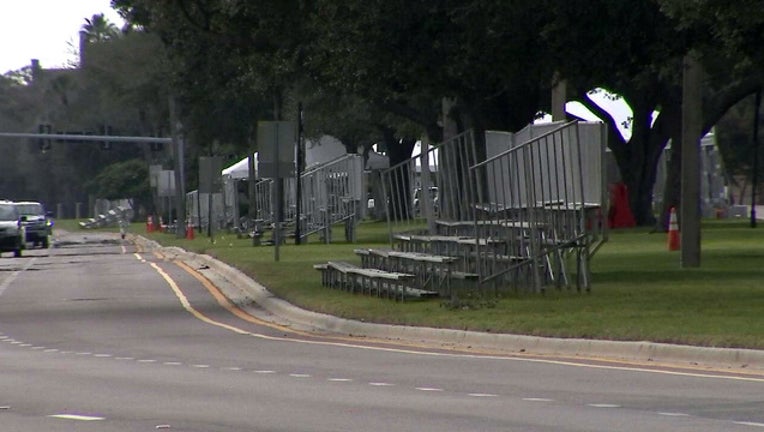 TAMPA, Fla. (FOX 13) - It's officially Gasparilla season.  Tents and bleachers are beginning to pop up along Bayshore Boulevard in Tampa.
This coming Saturday, the 19th, is the children's parade.  The adults' Gasparilla pirate fest will be the following Saturday, the 26th.
While the setup takes place on Bayshore. The Jose Gasparilla is also getting spruced up to set sail for the events.
FOX 13 is a proud sponsor of the Gasparilla Children's Parade. If you can't make it to the parade, or just want to avoid the crowds, you can watch it live, on FOX 13 and here online.
Coverage starts at 4 p.m.  There will be a one-hour news break at 6, followed by the extravaganza fireworks show starting at 7.