Gov. Scott expected to make Senate announcement Monday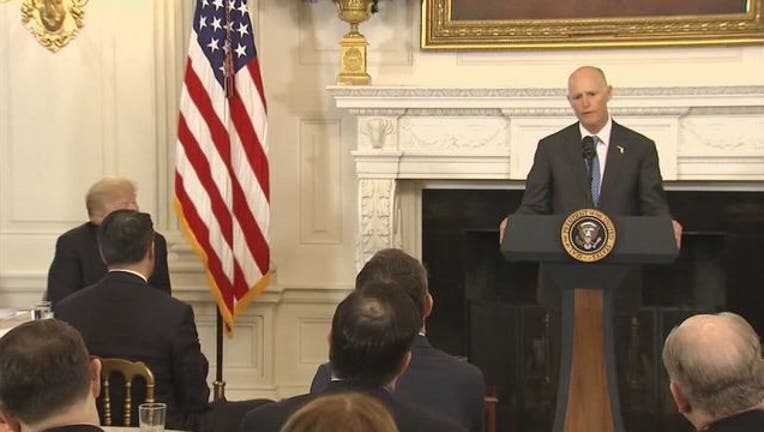 TAMPA (FOX 13) - For months, speculation has been swirling over whether or not Governor Rick Scott will be throwing his hat in the ring to challenge Democratic incumbent Senator Bill Nelson. 
That announcement will come Monday from Orlando. The governor's Twitter account also noted it will stream on Facebook Live. 
FOX 13's Political Editor Craig Patrick says if he runs, Scott is the Republicans' best chance at unseating Nelson. 
"Republicans feel that [there were] particularly weak challengers the past 12 years, in Connie Mack and Katherine Harris. There is no stronger Republican in the incumbent governor in the state right now and both parties know it," Patrick said. 
The governor would likely tout his job-creating record in the state, whereas Nelson, Patrick says, could use the election as a referendum on President Trump. 
"Rick Scott was an early embracer and supporter of President Trump, long before Trump got the nomination," Patrick said. "The two of them are very close. I expect Rick Scott to turn to Donald Trump particularly in the first few months of this race, perhaps heading into November as well. Depending on which way the president's numbers go."
Ahead of Monday's announcement, St. Petersburg Mayor Rick Kriseman threw his support behind Senator Nelson, calling the democrat a "statesman and a fighter for all Floridians," and Scott a "self-serving, poor man's Donald Trump."
Though Nelson has a slight edge over Scott in the polls, Patrick says the Republican is certainly a threat.
"Rick Scott's ability to win close races, and his ability to spend his own personal wealth, and raise much more money given his position as governor of the state of Florida, all of these things will make him a serious threat to Bill Nelson."
The results of the race will help determine whether Republicans remain in control of the Senate. Heading into the election, the Republican party holds a slim majority in the Senate chamber.