Graffiti in Brandon saying 'Kill white people' removed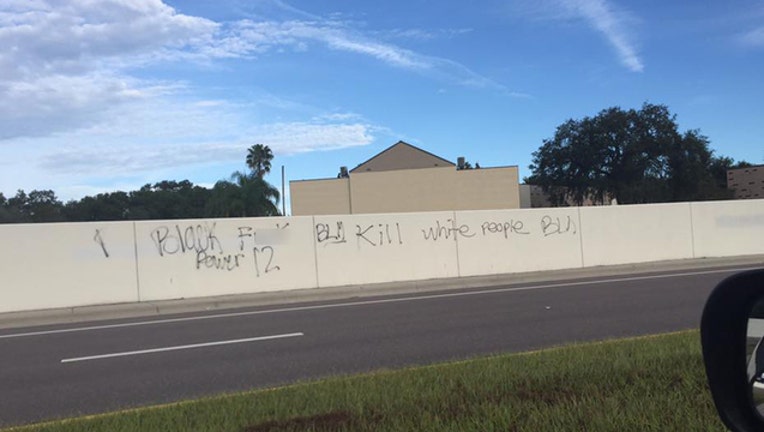 article
BRANDON, Fla. - Graffiti spray painted on a concrete divider in Brandon saying "Kill white people" has already been cleaned and removed by crews in Hillsborough County.
A photo taken of the graffiti shows black spray paint with the messages "BLM," "Black Power," and "Kill white people," along with some expletives.
The person who took the photo posted it on Facebook with the caption: "When will people learn that damaging our cities is not how you make a point," she said. "MLK jr. never once said hey let's kill people and destroy cities to make our point."
This is not the first time hate graffiti with a similar message has been spray painted in the area. Similar graffiti was spray painted in the same area last week, along with hate messages on a van outside a cafe in Tampa.
Anyone with information about the graffiti should call the Hillsborough County Sheriff's Office.