Gulfport artist and gallery owner creates 'Artful Addresses'
GULFPORT, Fla. - Brenda McMahon is a ceramic artist and gallery owner who lives and works in Gulfport. 
"The thing that makes clay beautiful is texture and dimension that's the whole thing about this material so that's what I celebrate, exaggerate and work into," shared the artist.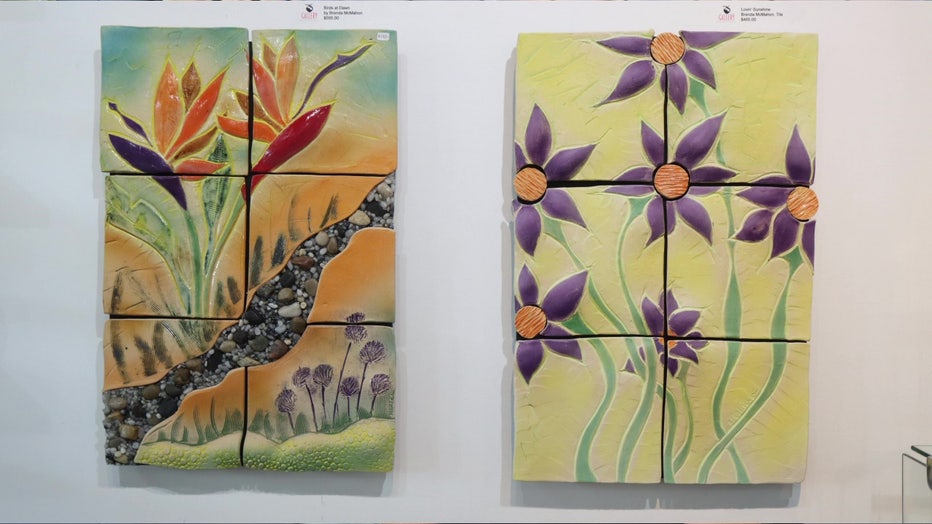 Brenda McMahon is a ceramic artist.
She creates items for clients in and around Florida, and across the country.
READ: Sarasota artist builds art by layering pieces of paper
After about 10 years of creating vessels on her potter's wheel, McMahon said she decided to go "on the wall." So now, she is known mostly for her tile murals. 
She wanted to create something that was unique compared to other art.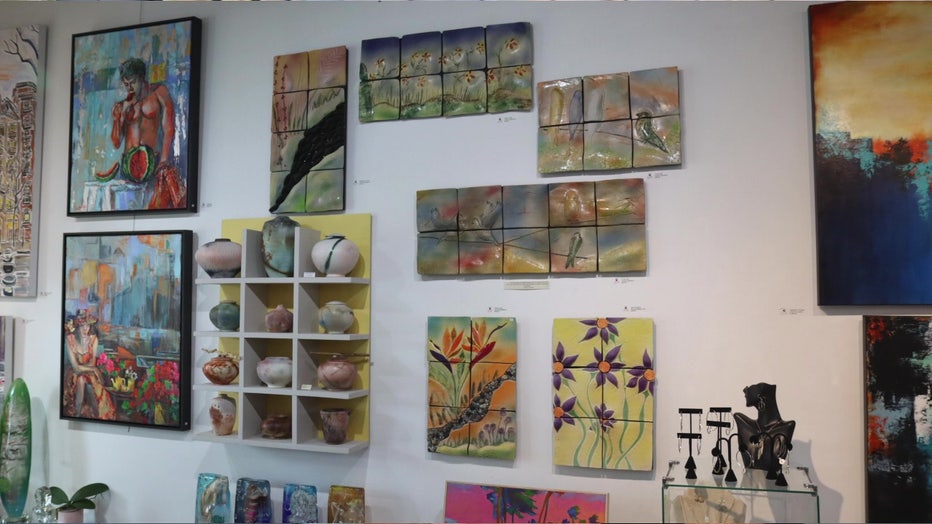 McMahon also owns an art gallery in Gulfport.
"It's still wall art, yet its dimensional and textural. Sometimes, I have glass included. Sometimes, I have stones included," she added.
McMahon's "Artful Addresses" are very popular. They are colorful tile murals that include the numbers of a client's address.
"It also has a design and something that means something to you," explained McMahon.
She helps her clients design their pieces, so it's always a collaboration.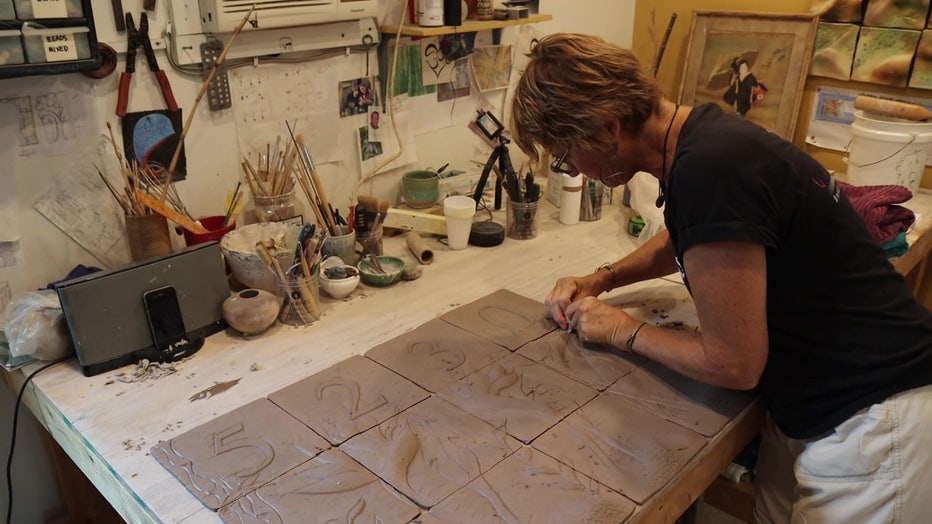 "Artful Addresses" display clients' addresses.
Her gallery in Gulfport represents the work of 17 different artists. It is located at 2901 Beach Blvd South. 
To shop McMahon's work, click here.
For more information on her gallery, click here.