Sarasota artist builds art by layering pieces of paper
SARASOTA, Fla. - When Philomena Marano moved from Brooklyn to Sarasota, she took her love of Coney Island with her.
"I grew up a few train-station stops away," she explained. "I was in love it with it."
RELATED: Hundreds of art pieces go on display in Sarasota
That love can be seen in many of her works of art, whether it's a giant roller coaster, bumper cars or colorful signs. The artist specializes in cut paper art, saying she "creates compositions using precisely cut pieces of paper that are glued to a board to create images".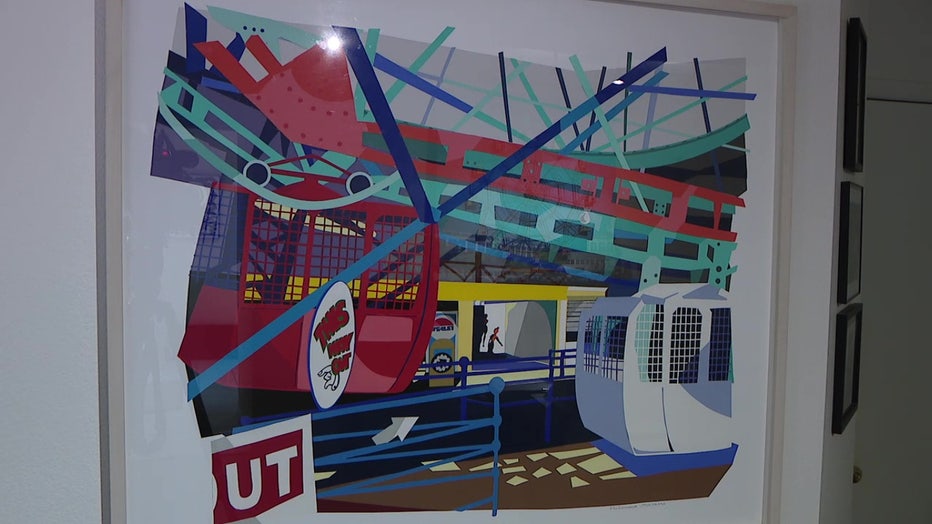 Coney Island influences can be seen in Marano's work.
While she doesn't count how many pieces of paper she uses for different projects, she says that it takes anywhere from four weeks to three months to complete a piece.
READ: See and learn about the murals that make up St. Pete's Central Arts District
"Piecing the whole artwork together is like building something actually layer by layer, so it's almost sculptural in a sense," Marano said.
Marano starts the creative process by drawing a master tracing. Think of it as a map for the layering process. Then, she spends hours using exacto knives to cut, tweezers to place and glue to layer the paper.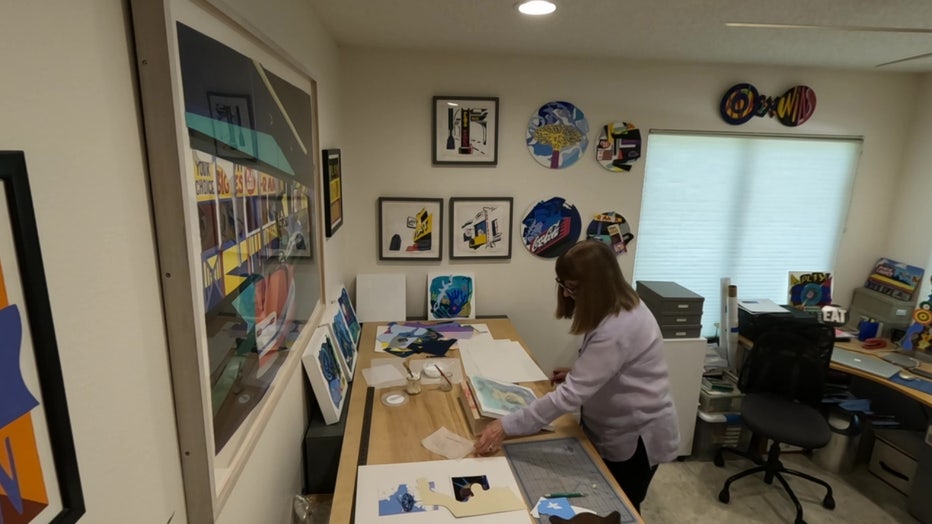 Marano's creative process involves tracing, cutting and gluing.
"I'm thinking all the time about what goes down first, what's in front of that and what's in front of that, so I work from the background forward," she explained.
Marano has spent decades being inspired by what's around her, which includes a fondness for aquariums and the circus. The Sarasota circus group "The Nerveless Nocks" motivated her to create pieces based on "The Globe of Thunder" and "The Vortex of Doom". Those pieces, along with her Coney Island work, have been showcased at Art Center Sarasota.
READ: Ringling Museum brings back Summer Circus Spectacular
"I've watched people in the galleries. They are looking at the artwork, and they are seeing what it is, and it's brightly colored and intensive, and then all of a sudden I see body language change because I think they're realizing that it's all paper," Marano shared.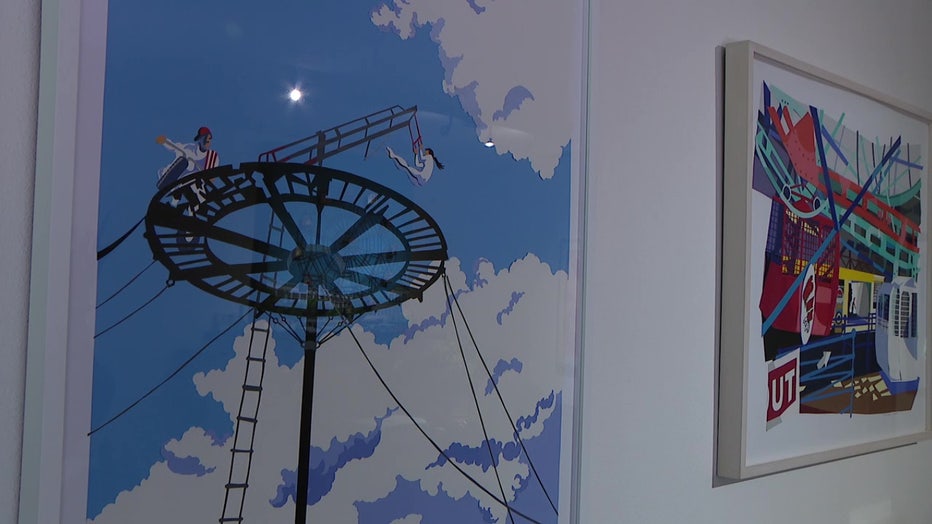 The artist says that some people are surprised when they realize that her work is made of paper.
Marano's work will be showcased next at the Arts Advocates Gallery in The Crossings at Siesta Key Mall in Sarasota from Aug. 5-26.
"I'm hoping that it triggers a sense of wonder because the pieces aren't what they appear to be when you first look at them," Marano said.
To learn more about Marano's artwork, click here.