Gun club reports 38 weapons missing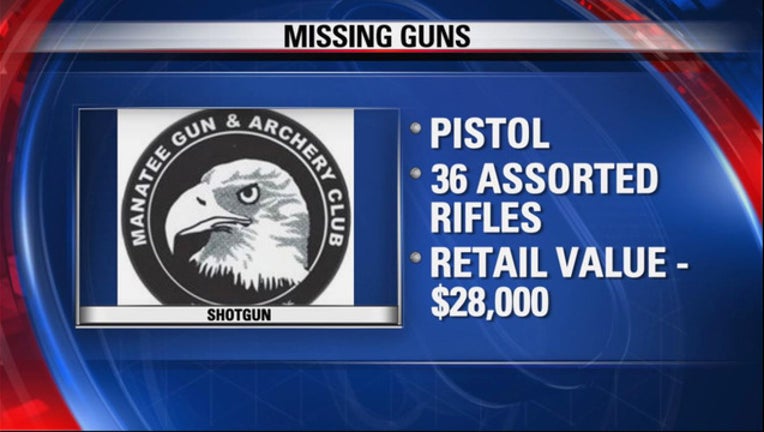 article
MYAKKA CITY (FOX 13) - More than three dozen firearms have been reported missing after an internal investigation at the Manatee Gun and Archery Club. 
Club officials filed a report with the Manatee County Sheriff's office Wednesday.  The organization's attorney responded in a press release, saying, "current leadership is doing everything in their power to make sure these guns are recovered."
So far, at least 38 weapons have been reported missing from the club off Logue Road in Myakka City, but there could be more.  The missing weapons include a shotgun, pistol, and 36 rifles.
Club officials say they launched an internal investigation after the club's treasurer noticed irregularities in the firearm inventory. Upon further investigation, those officials reportedly found unauthorized charges on the club's credit cards, illegal firearm sales and lack of inventory control.
Those involved in the investigation have alleged that the club's former manager is behind the violations. The manager reportedly took a leave of absence and later resigned his position. He has been replaced by an interim president.
Club leaders report they are putting safeguards in place to prevent this type of activity in the future.