Guy hires fake family to troll relatives with Christmas card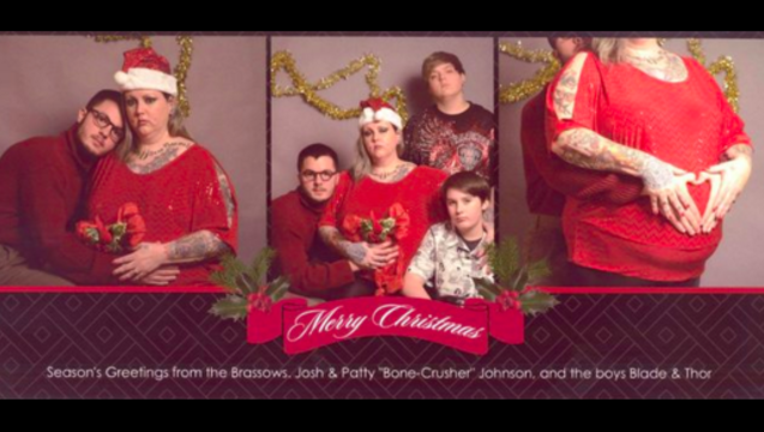 article
SVSU student Josh Brassow has gone viral with his personalized Christmas card, thanks to the fake family he employed.
Brassow, who lives in Saginaw, Michigan, sought out people willing to pretend to be his wife and kids for a Christmas card intended to baffle his relatives. The resulting images have gone viral since Brassow posted them to his Facebook page.
He has since deleted the post for fear of his family seeing the prank online before receiving the card. Though given the reception his prank has received online the secret may already be out.
Social media users look to have a great sense of humor about it.
Brassow previously set up a Go Fund Me page following a particularly bad hangover, and actually received some donations.
We can't wait to follow up and hear Brassow's actual family's reaction.