HCSO: 33-year-old killed in shooting at apartment complex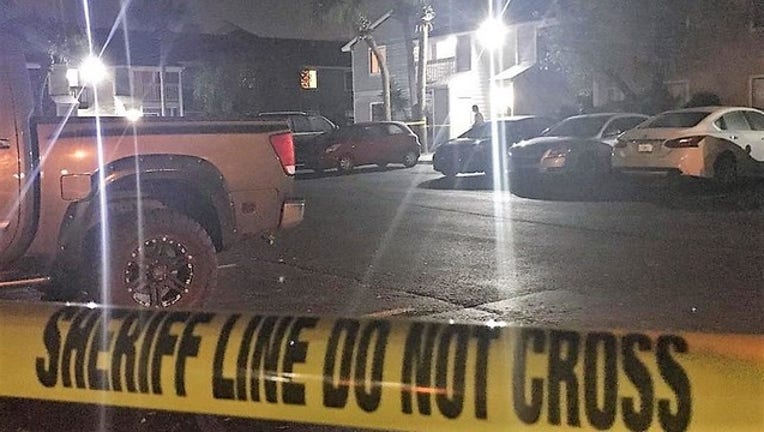 TAMPA, Fla. (FOX 13) - The Hillsborough County Sheriff's Office is investigating a deadly shooting that happened Friday night.
A spokesperson said the agency's Shot Spotter equipment detected a shooting a few minutes before midnight at the Palms at Cedar Trace apartment complex.
When deputies arrived, they found a 33-year-old shooting victim in the parking lot. He was taken to a nearby hsopital, where he was pronounced deceased. The victim has not been publicly identified.
Investigators told FOX 13 that the case is a homicide. They are searching for two vehicles in connection with the shooting: a 1995 Honda Odyssey with Florida license plate KWTM28 and a white 1999 Honda CRV with Florida plate IE31UX. 
Anyone with information about the case should contact HCSO.