HCSO: Florida man passed out behind wheel tells deputies he smoked Oxycodone for ankle pain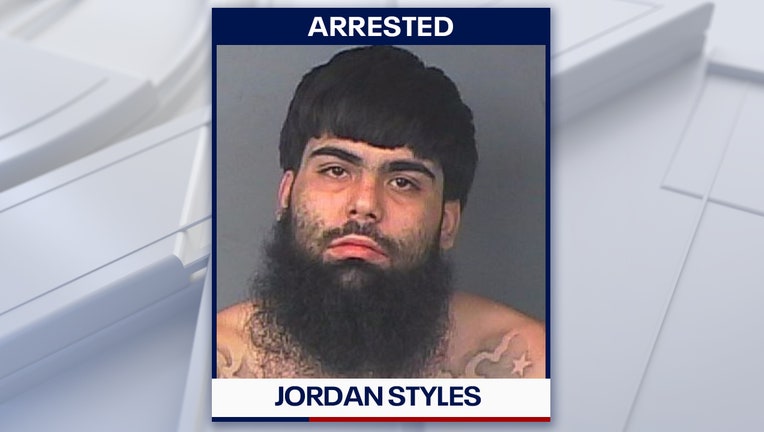 article
BROOKSVILLE, Fla. - A convicted felon found passed out in a car with illegal drugs and a rifle has been arrested in Hernando County. 
According to the Hernando County Sheriff's Office, deputies found Jordan Styles passed out in the driver's seat of a Chevy Silverado truck at the intersection of East Early Street and East Jefferson Street in Brooksville shortly before 12:30 a.m. on Wednesday.  
Deputies say the truck, which had a trailer attached, was still running and in drive. 
According to HCSO, investigators saw a piece of burnt aluminum foil and a small straw, which law enforcement says are items commonly used to ingest/inhale/consume illegal narcotics, on his lap.
READ: Florida state trooper saves 8-month-old baby from nearly choking
When asked about the items, Styles told deputies he used them to smoke Oxycodone to help relieve pain in his ankles.   
The deputies instructed Styles to put his truck in park and contacted emergency crews to assess his health. 
Authorities say Styles refused treatment and did not want to go to the hospital. 
READ: Woman arrested after falling asleep in car with gun in lap, meth in backpack
While conducting a search of Styles' truck, deputies say they found a blue plastic baggie containing a crystal-like substance, which later tested positive for the presence of methamphetamine, a plastic baggie containing a white power-like substance which later tested positive for the presence of fentanyl, five blue pills, later identified as Oxycodone, and a plastic baggie containing a green leafy substance, which later tested positive for the presence of marijuana.
HCSO states investigators also found a Summerville American Tactical 22 long rifle and eight rounds of ammunition inside the truck. Styles is a convicted felon and is not allowed to have a gun. 
Styles was arrested and charged with four counts of possession of controlled substance without a prescription, two counts of possession of a weapon/ammo by a convicted felon and possession of drug paraphernalia.