HCSO: Youth pastor, foster parent arrested for human trafficking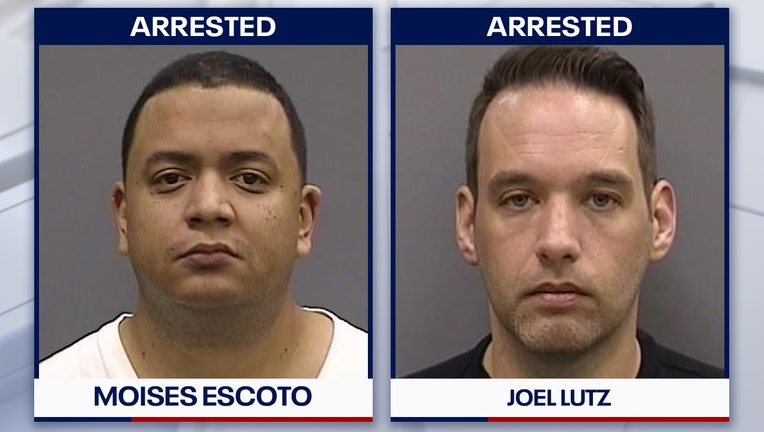 article
LUTZ, Fla. - Deputies with the Hillsborough County Sheriff's Office are investigating after they say a youth pastor and a foster parent were caught soliciting minors for sex on social media. 
According to HCSO, its human trafficking team began investigating after a mother reached out after she reportedly found disturbing content on her 16-year-old's cell phone.
Investigators say Moises Escoto, 36, a youth pastor at Iglesia de Cristo Misionera Mahanaim Church, had made contact with the victim two years earlier on a chat and meetup app called Sniffies.
Since the initial contact, detectives say Escoto solicited the child for sexually explicit pictures and videos in exchange for money and gifts and was also meeting with the underage teen secretly and engaging in sexual acts. 
READ: More than 200 arrested in Polk County human trafficking bust
While investigating Escoto, detectives say they learned Joel Lutz, a 38-year-old registered foster parent in Pasco County, engaged in sexual acts with a child he also met on Sniffies in exchange for money. 
"It is absolutely disgusting that these two men, who were placed in positions of mentorship and trust with children in our community, used online apps to seek out and victimize our youth," said Sheriff Chad Chronister. "Unfortunately, we know that predators are constantly on the hunt to ruin the innocence of our community. I urge parents to know where and what their children are doing online at all times. We will not stop searching for these deviants wherever they may be, and we ask for parents and the community to help us protect our precious children."
Both Escoto and Lutz are facing charges of:
human trafficking for commercial sexual activity;
lewd or lascivious battery;
use of computer services or devices to solicit certain illegal acts;
traveling to meet a minor after using comp services or services to solicit certain illegal acts;
use of computer services for lewd or lascivious exhibition defendant over 18;
transmission of harmful material to minor;
unlawful use of two-way communications device;
unlawful sexual activity with a minor.
Anyone with information is asked to call the Hillsborough County Sheriff's Office at 813-247-8200.
If you suspect someone is a victim of human trafficking, call the National Human Trafficking Hotline at 1-888-373-7888.