Hernando bank robbery suspect dies after deputies fire shots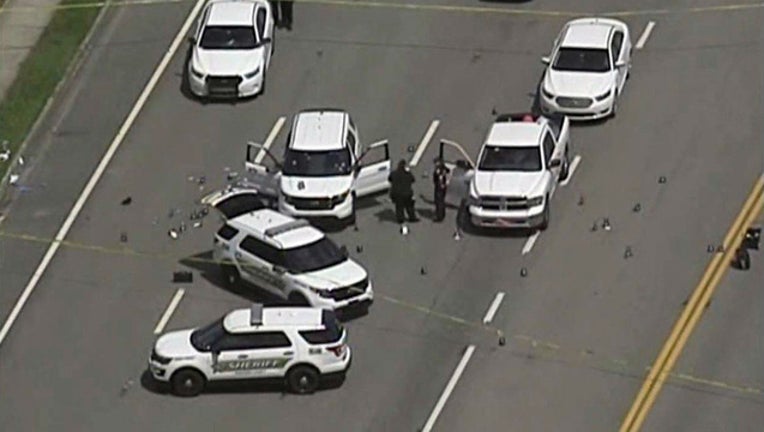 article
BROOKSVILLE (FOX 13) - The suspect in a bank robbery, kidnapping, and law enforcement pursuit in Brooksville has died, according to the Hernando County Sheriff's Office.
Deputies chased and shot at the suspected robber of the Capital City Bank on Cortez Boulevard Friday morning. 
The suspect, identified as 44-year-old Scott Michael Chamberlain, was suspected of forcing a woman to accompany him in his truck while he carried out the bank robbery. 
Deputies chased his truck until it became inoperable. That's when deputies say they were forced to discharge their weapons at Chamberlain. 
His hostage was safely removed from the truck by deputies and treated by fire rescue.
No deputies were injured during the incident. All deputies who discharged their firearms have been placed on administrative leave as per standard policy.
The Florida Department of Law Enforcement is handling the investigation.
The deputies involved are Detective Willard Stephens, who deployed a less-lethal beanbag round, according to the sheriff's office.
Also involved were Lieutenant Phil Lakin, Sergeant Scott Lamia, Detective Richard Purchase, Detective Kim Burger, Deputy Roy McLaughlin, and Deputy Richard Killingsworth.
The investigation will determine which deputy or deputies fired the shot(s) that resulted in Chamberlain's death.