Hernando County deputies hospitalized after exposure to meth, officials say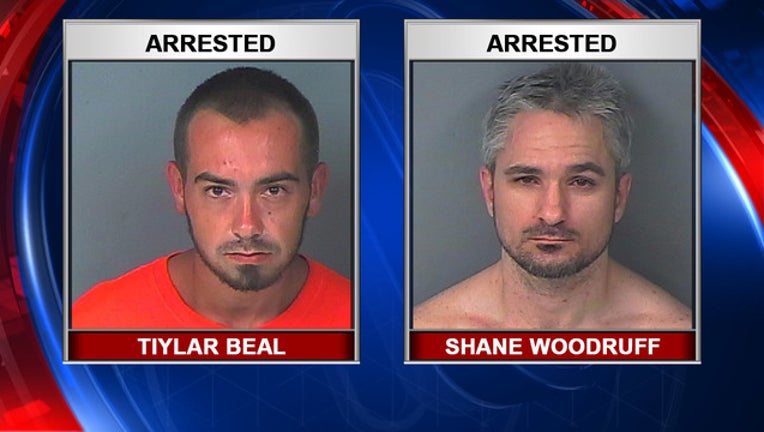 SPRING HILL (FOX 13) - Five Hernando County deputies fell ill during a search warrant, possibly from exposure to meth, officials said.
On Thursday, deputies responded to 7031 Holiday Drive in Spring Hill to serve a felony warrant. Inside, deputies encountered two individuals, 37-year-old Shane Michael Woodruff and 21-year-old Tiylar Beal. According to the Hernando County Sheriff's Office, they allowed deputies to search the home, but were unable to find the wanted person inside.
When exiting the home, five of the deputies became lightheaded, officials said. The two men inside were also experiencing the same. It turned out the deputies experienced second-hand smoke from meth that the two men were recently smoking. All were transported to a nearby hospital. 
The five deputies were released and returned to duty. Woodruff and Beal were arrested on drug possession charges.