High school football player with Down syndrome scores 65-yard touchdown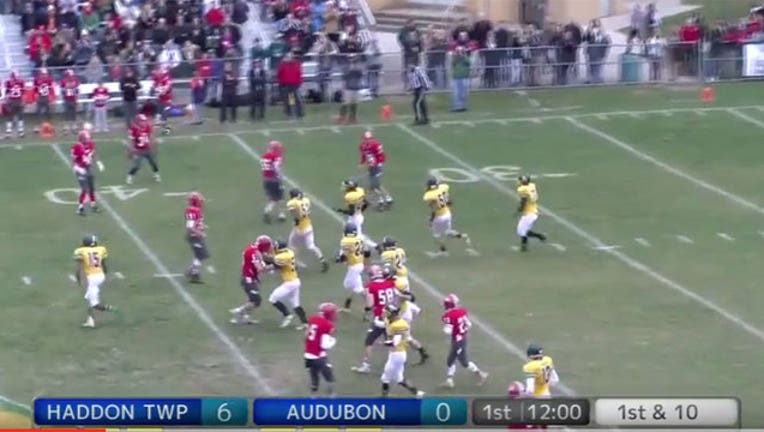 article
NEW JERSEY (FOX 5 NY) - A New Jersey high school senior football player with Down syndrome went on the run of his life to score a touchdown on Thanksgiving Day.
Audubon High School's Michael Arechavala scored a 65-yard touchdown on an untimed play at the start of a game against Haddon Township High School.
Audubon coach Dominic Koehl told the Courier-Post that coaches came up with the idea of letting him run back the kickoff as a way to pay respect to him for all his hard work.
Arechavala is so popular at school that he's known as "The Mayor."
He gave two thumbs up afterward and said it felt good to run for the touchdown. Audubon won the game 45-6. His mother, Donna, says it was a dream come true for him.
With the Associated Press