Hillsborough County superintendent to recommend a new boundary scenario to board
TAMPA, Fla. - After months of community meetings and online feedback, Hillsborough County parents now have a look at the final plan heading to the school board for new boundaries.
Superintendent Addison Davis says he will recommend Scenario four, which takes into account a number of factors including reducing the number of very over-utilized and very under-utilized schools, increasing benefits of utilization, reducing distance to school for students, and creating stability for future feeder patterns.
RELATED: Hillsborough County parents voice concerns over school boundary changes during first community meeting
"This is the hardest task because we know that this impacts children every single day and also staff members. So we want to make sure, I wanted to build a plan that really took a number of elements from all three and just brought this to fruition and to be able to recommend to the board," Davis said.
Initially there were three proposed boundary scenarios that would move up to 24,000 students to new schools. Scenario four would impact 15,144 students. It would also fully repurpose six schools, three schools will be partially purposed, and one school will expand grade levels.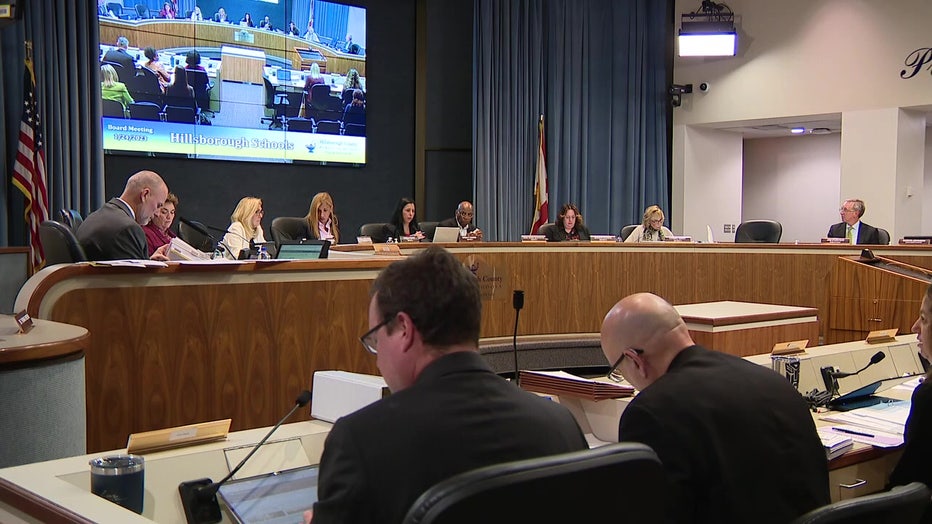 "I want our parents to understand that we will work to make sure that we have successful transitions, and we will work with the schools to be able to identify what those supports and wraparound services will be, to make certain that our students are excelling emotionally, socially and academically," Davis said.
Parents and staff received an email about the scenario on Thursday afternoon and say they're unsure of what this means next.
PREVIOUS: Hillsborough County parents concerned over structure of upcoming school boundary meetings
"Well, now our middle school and high school are not being changed from their current assignments," Christina Matassini said. "It's interesting and shocking. And it still leaves the question of what about the other communities that are having major changes potentially happen to them now?
In a memo to parents, Davis said he will also recommend the following grade levels be grandfathered into their current schools for the 2024-2025 school year without transportation:  
• Rising 5th grade students; 
• Rising 8th grade students;  
• Rising 11th grade students; 
• Rising 12th grade students.
The superintendent will present the recommendation during a School Board Workshop on Monday, February 13.