Hillsborough County woman receives award after donating over 430 hours of service
GIBSONTON, Fla. - The Gardenville Senior Center can always count on 67-year-old Wanda Poindexter to lend a helping hand.
Her boundless energy and hard work has earned Poindexter an award.
"Age ain't nothing but a number," shared Poindexter. "That's what it's all about. It's a mindset. The number nothing but a mindset it's just a number, just a number thrown out there that's it." 
Somehow she has found the fountain of youth. 
READ: St. Petersburg woman using her experiences with depression to help others
"A lot of energy. She's known as the cyclone around here because she's doing everything at once," said Nicole Toussaint, Center Manager at Gardenville Senior Center. "She's reaching out. She's helping hands. She's all over the place." 
"I love Ms. Wanda," said Arthalee Brown, a senior at the center. "Ms. Wanda is a busy woman those. She never keeps still. She always on the go." 
Poindexter has volunteered enough of her time to receive the 2023 Hillsborough County Aging Services Volunteer of the Year award.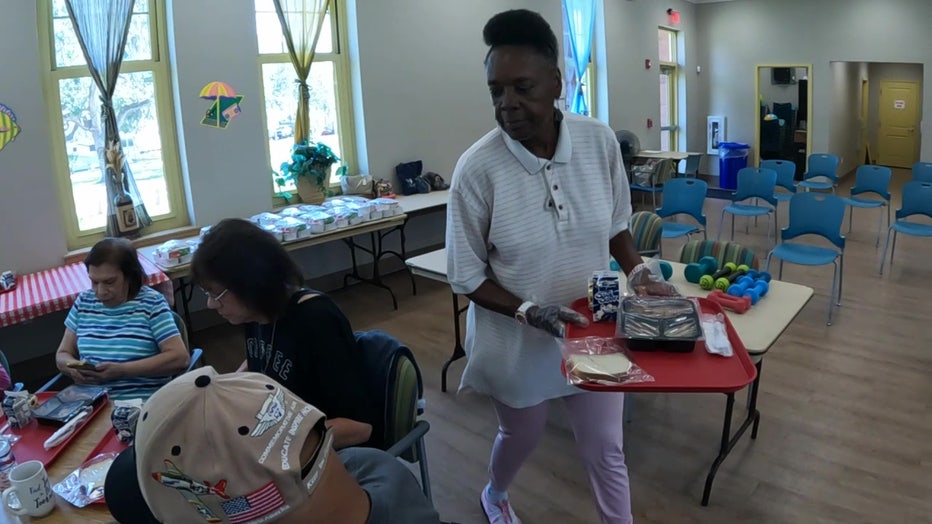 Poindexter says she'll never stop volunteering.
"It was a great thing. It was a great feeling to get it. I didn't know I was getting, so it was a good feeling," Poindexter said. 
READ: Juvenile Welfare Board employee recognized for her work in the community
She's volunteered for seven years at the Gardenville Senior Center in Gibsonton.
"Oh, she's amazing. She's my top, lead volunteer. She has such a hands-on approach," Toussaint said. 
"You know, the most important thing is put a smile on a person's face. And when you come here, that's what they get," Poindexter explained. "As long as I got energy in my body and I could go, I would be a volunteer. I will always volunteer, always, as long as I can go." 
Wanda has donated more than 430 hours of service to assist Hillsborough County seniors at the Gardenville Senior Center. She provides food service assistance and participates in active aging games.