Hispanic Heritage Month: Tampa Hispanic Heritage honors 35 years of service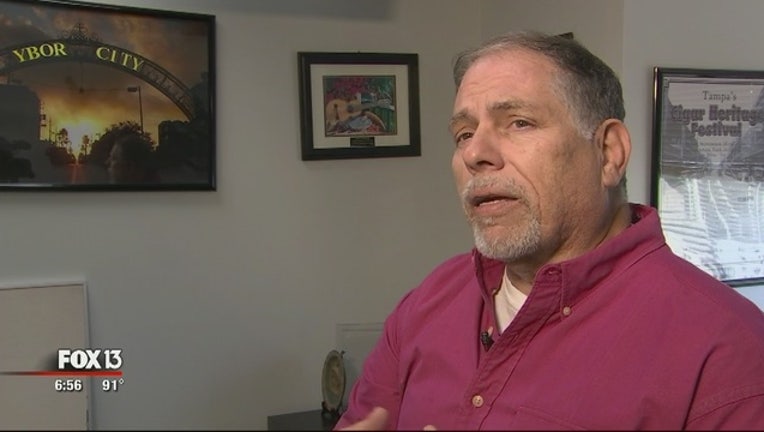 TAMPA (FOX 13) - October is Hispanic Heritage Month and we're kicking it off with the story of a man who has more than three decades in public service. 
For all his hard work, Tony Morejon has been named Hispanic Heritage Man of the Year. 
Morejon has been Hillsborough County's Hispanic Affairs Liaison since 1994. He is responsible for establishing and maintaining relations with the Bay Area's Spanish speaking communities.
"People come to Florida, to Hillsborough County, from all over the world and if they speak Spanish, a lot of times I am that connection to county government," Morejon explained.
He believes a personal connection to people in the various Hispanic neighborhoods is important.
"This is more of a calling for me. It's a blessing. I get to help folks," he said.
Tony's parents came to America from Cuba in 1956 to escape the Castro regime.
"[My father] was a farmer working in the fields of Cuba, cutting sugar cane," Morejon said.
Two years later, Morejon was born in New York City. His family moved to Tampa in 1970.
He graduated from Leto High School in 1976 and went to Hillsborough Community College before attending the University of Tennessee - Chattanooga where he graduated with BA.
"It's an interesting journey. I met a lot of people who helped me who helped me get where I am at," Morejon said.
He started working for Hillsborough County in 1983 and is retiring later this year.
"I'm happy about it. I'm proud of it," he said.
Later this month, Morejon will be recognized for his outstanding contributions to our community at the 31st Tampa Hispanic Heritage Gala.
For information about the gala, visit www.tampahispanic.org/hispanic-woman-hispanic-man-gala.