Home insurance adjusters who assessed Hurricane Ian damages claim companies deleted some findings
TAMPA, Fla. - As Florida's insurance crisis drives up premiums across the state, families in Southwest Florida are still reeling from Hurricane Ian. And state lawmakers have heard troubling claims from some home insurance adjusters. 
They say insurance companies hired them to assess damage after Hurricane Ian and then deleted some of the damage they found. 
"They've deleted reports of hurricane specific damages, line items related to hurricane damages, dollar amounts and photographic evidence of damages from the documents I submitted in my claims," Adjuster Jordan Lee told the Florida House Commerce Committee in December. "And then send those manipulated documents to the policyholders drastically reducing their payouts with my name on it."
RELATED: Englewood couple hires attorney during insurance dispute over Hurricane Ian damage
Adjuster Ben Mandell also estimated Hurricane Ian damages on behalf of insurance companies and spoke out to the same committee. 
"The scheme was repeated over and over again not only on my estimates, but estimates written by other adjusters," he said.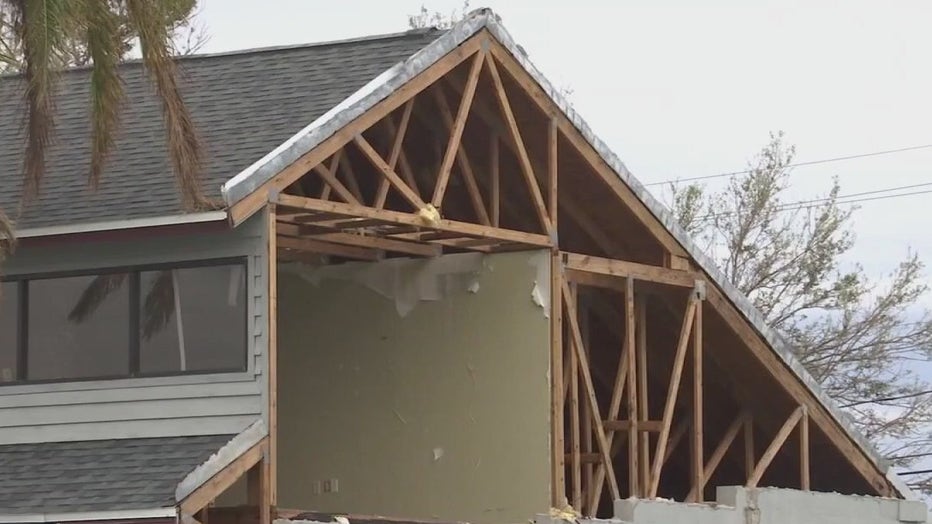 Mandell said around 80% of his estimates were changed after he submitted them without his consent.  
Adjuster Mark Vinson raised similar concerns to the House Commerce Committee. 
MORE: Southwest Florida homeowners struggling to rebuild at Hurricane Ian as insurance premiums skyrocket
"They've got to quit changing the estimates or leaving our names on them," he said. "They're just taking stuff out for no reason."
That did catch state lawmakers' attention. They passed a bill requiring insurers to document any revisions to their adjuster's reports, and stepped-up fines for violating state codes. 
Saturday at 2:30pm, FOX 13 News will air a 30-minute special investigating Florida's home insurance crisis. We'll examine claims disputes, the reasons why home insurance premiums are soaring, and explain proposals to bring down our rates.