Honked horn leads to road-rage gunshot, Pasco deputies say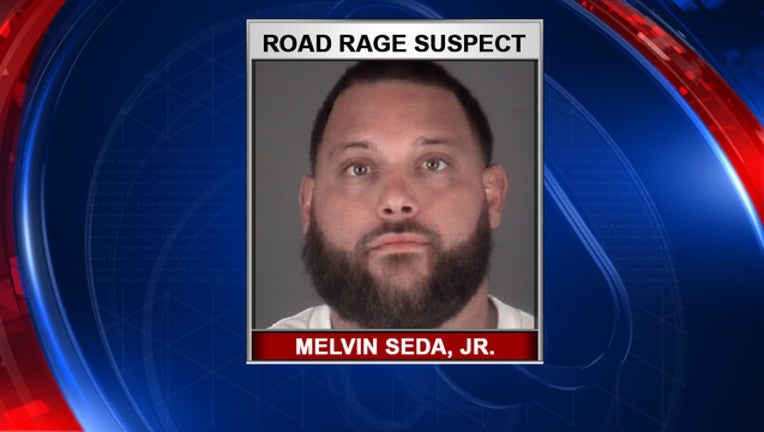 article
LAND O' LAKES (FOX 13) - A Pasco County man was arrested after shooting at a victim's car in a road-rage incident, officials say.
Pasco deputies say they arrested 27-year-old Melvin Seda Jr. after investigating the shooting on July 12. That day, Seda was texting while driving sometime after 3 p.m. and nearly side-swiped the victim's car, according to his arrest affidavit. It occurred near the intersection of Mentmore and Ballantrae boulevards in Land O' Lakes.
The victim honked his horn, which upset Seda, detectives say. He began yelling at the victim while they were driving, though the other driver did not roll down his car window to engage.
At one point, Seda threatened to shoot the victim and even pulled out a handgun, which was witnessed by Seda's passenger, deputies say. The victim saw it too, and slammed on his brakes. Seda fired one round, which struck the back passenger window of the victim's vehicle, officials added. Detectives say they found a bullet in the backseat. 
Seda dumped the gun on a public road, but detectives did not specify where. Later, Seda admitted to the shooting and was arrested. He faces an aggravated assault charge, carrying a firearm during a felony, and shooting into a vehicle.