Houston police officer drowns in Harvey floodwater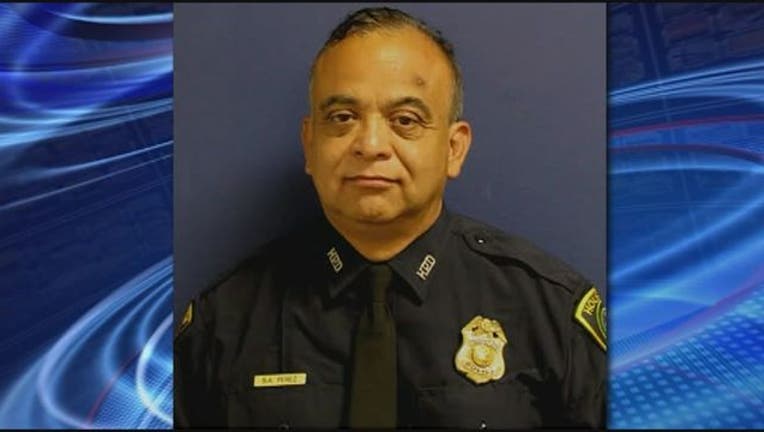 article
HOUSTON (FOX 26) - A veteran officer with the Houston Police Department died after being trapped by flood waters from Hurricane Harvey Tuesday.
Sergeant Steve Perez died Tuesday. His police vehicle entered high water near the Hardy Toll Road and Beltway 8.
Once he was determined to be missing, dive teams from Houston and some from Louisiana – referred to by Houston's Chief of Police Art Acevedo as the "Cajun Navy" – came to help find Sgt. Perez.
But the waters were too treacherous for dive teams to enter the water. Officers waited throughout the night near the spot Sgt. Perez was last seen, in hopes he was somewhere unable to call for help.
During an emotional press conference Tuesday afternoon, Chief Acevedo said Sgt. Perez was found Tuesday morning by dive teams who returned to keep searching. He had driven underneath an overpass where waters were too high and he was apparently unable to escape.
Perez was a 34-year veteran of the force and just two days away from turning 61.
His death raised the death toll from Hurricane Harvey to 15.