How to make Spanish Picadillo with Rice
TAMPA, Fla. - Here's how you can make Dr. BBQ's Spanish Picadillo with Rice. 
This recipe makes four servings.
Ingredients:
2 tablespoons olive oil
½ medium onion, finely chopped
½ red bell pepper, finely chopped
2 cloves garlic, crushed
1 pound ground beef
1 tablespoon ground cumin
2 (1.41oz) packages Sazon seasoning
1 8oz can tomato sauce
¼ cup sliced green olives with pimento, drained
¼ cup raisins
Salt and pepper to taste
Cooked white rice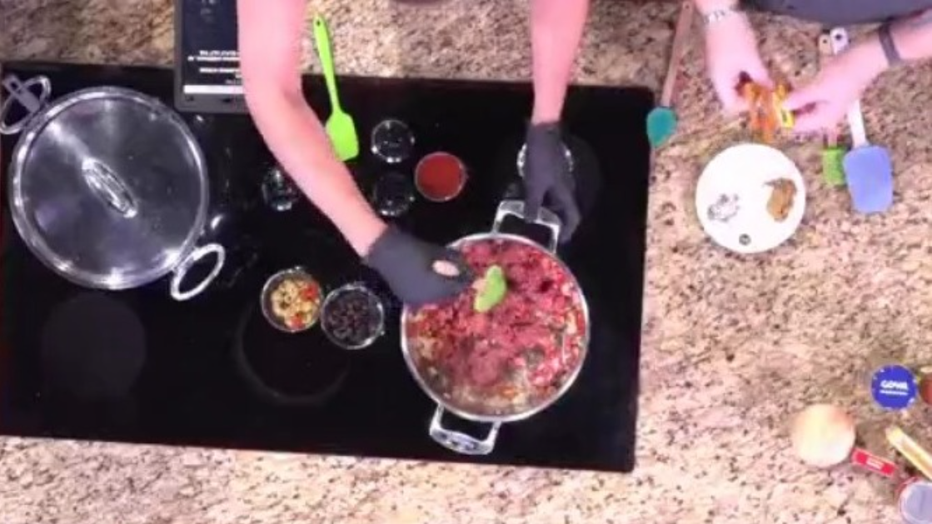 The recipe only takes an hour.
Heat the oil in a Dutch oven over medium heat. Add the onion, bell pepper and garlic and cook, stirring occasionally until the onion is soft, about 4 minutes.
 Add the ground beef and cook, breaking it up into small pieces as you go. Cook for 4 to 5 minutes until cooked through. 
Add the cumin and Sazon and mix well. Cook for 1 minute. 
Add the tomato sauce, olives, and raisins. Mix well and cook, stirring often until it's cooked down to a consistency that you like. 
Taste and add salt and pepper if desired. Serve hot with fresh cooked white rice and hot sauce on the side.