Husband of Massachusetts mom accused of killing 3 children asks public to forgive her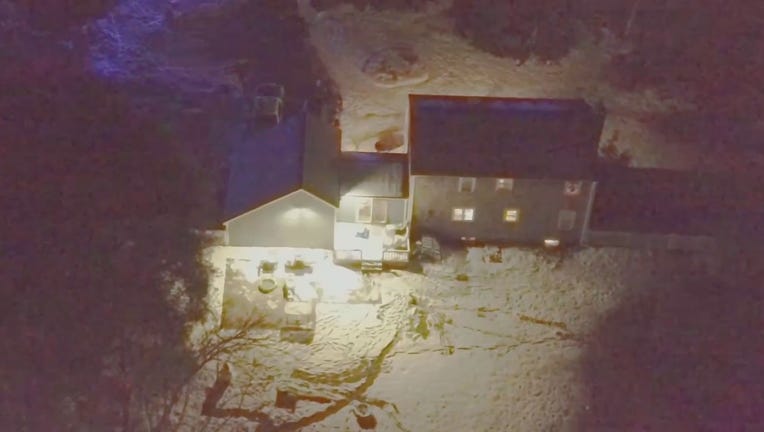 article
DUXBURY, Mass. - The husband of a 32-year-old mother accused of killing her three young children penned a heartfelt statement about the horrific events, his late kids, and even his wife. 

Lindsay Clancy is facing multiple counts of murder and other charges after her daughter, Cora, 5, and her son, Dawson, 3, were strangled inside the family home in Duxbury, Massachusetts, a coastal town about 30 miles south of Boston. They were pronounced dead at a hospital. 
The couple's 7-month-old Callan was also flown to a hospital where he later died, according to local authorities. 
Police and firefighters responded to the home on Jan. 24 just after getting a 911 call from a male resident who reported that Clancy had jumped out the window. Emergency responders found her and the children unconscious with obvious signs of trauma. Authorities said it appeared the children were strangled. 
"The shock and pain is excruciating and relentless," her husband, Patrick Clancy, wrote in a lengthy statement on a GoFundMe organized for him by Matthew Glaser.
"Any parent knows, it's impossible to understand how much you will love your kids until you have them. The same goes for understanding the devastation of losing them," Patrick Clancy wrote in an update shared on Jan. 28. "Cora, Dawson, and Callan were the essence of my life and I'm completely lost without them."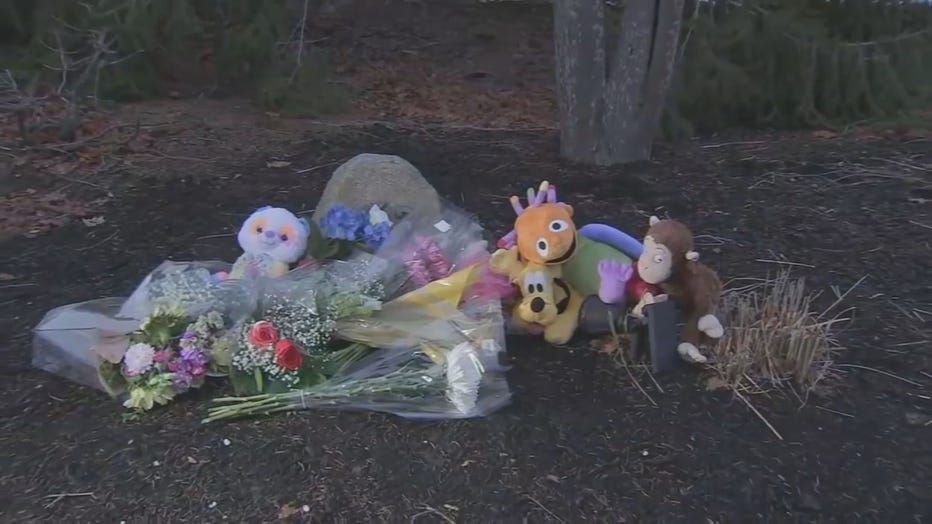 The scene outside of the Duxbury, Massachusetts, home. (Credit: WFXT) 
He went on to describe each of his children, noting Cora's "infectious laugh," Dawson's "beautiful, bold, brown eyes that beamed with friendship," and Callan as an "incredibly happy and vibrant baby, constantly smiling."
Patrick Clancy added that Callen, who was hospitalized but later succumbed to his injuries, "died with enormous courage despite being so little." 
"Maybe it was his way of demonstrating what I need to do to press forward. I'll always try to draw inspiration from him. He'll always be my little hero," his father wrote. 
Referring to his wife Lindsay, who was also hospitalized under police custody and was set to be arraigned on homicide charges upon release, Patrick Clancy described their marriage as "wonderful and diametrically grew stronger as her condition rapidly worsened." 
Further details were not released by investigators, although some have speculated that Lindsay Clancy may have been suffering from severe postpartum depression or psychosis at the time of the alleged murders. 
The scene outside of the Duxbury, Massachusetts, home. (Credit: WFXT) 
Her husband went on to shed light on their home life in which they said "I love you" to each other multiple times daily, "as if it were a reflex." Lindsay Clancy also worked as a labor and delivery nurse at Massachusetts General Hospital, "but nothing matched her intense love for our kids and dedication to being a mother."
"It was all she ever wanted. Her passion taught me how to be a better father," Patrick Clancy wrote. 
"I want to ask all of you that you find it deep within yourselves to forgive Lindsay, as I have," he penned. "The real Lindsay was generously loving and caring towards everyone - me, our kids, family, friends, and her patients. The very fibers of her soul are loving."
"All I wish for her now is that she can somehow find peace," Patrick added. 
He ended his statement in a final message to his late children. 
"Cora, Dawson, and Callan, you gave me so much in your short time here," he wrote. "I don't know if the pain will ever go away, but I'll do my best to carry on in your honor. Dada loves you so much and will always remember you."
If you or a loved one is feeling distressed, call the National Suicide Prevention Lifeline. The crisis center provides free and confidential emotional support 24 hours a day, 7 days a week to civilians and veterans. Call the National Suicide Prevention Lifeline at 1-800-273-8255. Or text HOME to 741-741 (Crisis Text Line).

CLICK HERE https://afsp.org/risk-factors-and-warning-signs for the warning signs and risk factors of suicide. Call 1-800-273-TALK for free and confidential emotional support.
This story was reported from Cincinnati. The Associated Press contributed.