'Imagine Clearwater' construction activity will ramp up at Coachman Park, impacting drivers
CLEARWATER, Fla. - When people think of Clearwater, one of the first things that comes to mind is the beautiful beaches that are a destination for not only locals, but visitors alike. However, the city is hoping to put the downtown area on the map with the total renovation of Coachman Park -- which has finally gotten underway.
The city is calling the project, "Imagine Clearwater," a complete renovation of Coachman Park designed to connect the waterfront to the downtown community.
The overhaul will include a lot of new green space, including a new expansive park and recreational spaces, a gateway plaza and a bluff walk that connects the park to downtown. Imagine Clearwater will also bring a bay walk promenade that overlooks the intercoastal waterway, a lake area complete with picnic shelters, and even something for the kids with a new ocean-themed play area with interactive water features.
But one of the biggest additions in the Imagine Clearwater project will be the new amphitheater. It will be able to seat over 4,000 people and will include a performance schedule that promises to make the venue a premiere location for year-round live entertainment.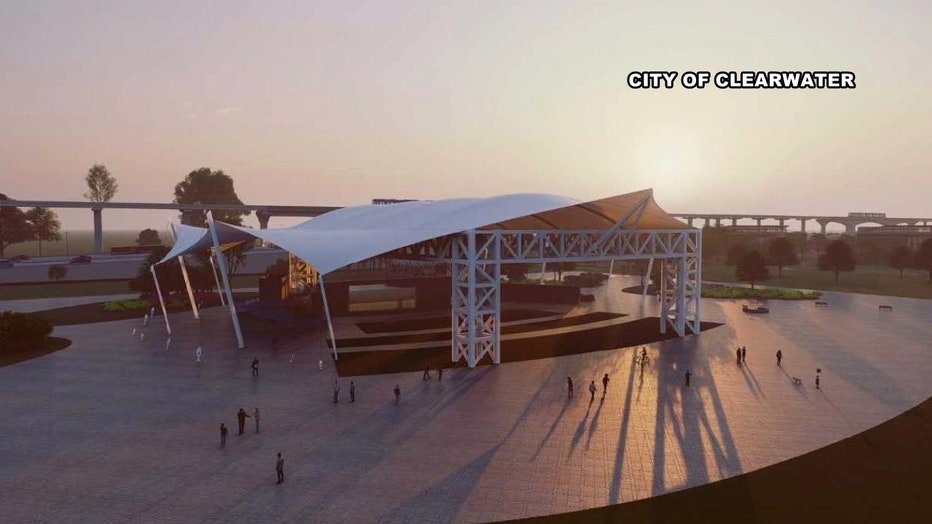 The city hopes that after this project is complete, Clearwater will be known for more than just it's sugar-sand beaches.
"We think this will be the focal point of the entire city. It's always going to be the beach and now Coachman Park for our residents and people from the entire Tampa Bay area, along with our visitors," said Clearwater Mayor Frank Hibbard.
MORE: Clearwater residents now get 50% off parking meter fees
Construction has gotten underway, so things will be a little busier in the downtown area. The city says over the next few weeks, residents can expect to see a lot of trucks coming back-and-forth to Coachman Park with fill dirt for the Imagine Clearwater project. Roughly 65,000 cubic yards of dirt will be brought to the site to make sure the new buildings are elevated and out of flood zones.
READ: Wreaths Across America honors Bay Area veterans ahead of holiday season
The project is going to take some time, but residents are encouraged to stay up to date with the project through the construction cameras the city has set up around the park. To view those cameras, click here.  
At this time, the Imagine Clearwater project is scheduled to be fully completed by June 2023.