Indiana police officer killed when person trapped in car starts shooting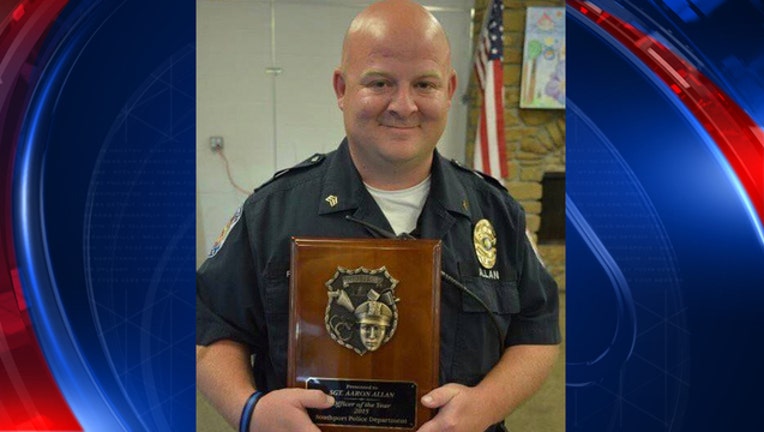 article
INDIANAPOLIS (AP) - A police officer died after being shot multiple times while responding to a traffic crash on the south side of Indianapolis, authorities said Thursday.
Lt. Aaron Allan of the Southport Police Department was responding to a call about a crash with people trapped inside a vehicle Thursday afternoon when he was shot, Sgt. Kendale Adams of the Indianapolis Metropolitan Police Department told reporters at a news conference. Allan died at Eskenazi Hospital, Adams said.
"Shots were fired by one of the vehicle's occupants, striking the Southport lieutenant," Adams said.
Two other officers at the scene, including one who was off-duty at the time, returned fire, striking a person inside the vehicle, Adams said. That person and a second person injured in the crash were hospitalized and in custody with non-life-threatening injuries.
Police later identified the suspect as 28-year-old Jason Brown. He was arrested on a preliminary charge of murder.
Allan was a six-year veteran of the Southport department and had nearly 20 years of law enforcement experience, Southport Police Chief Thomas Vaughn said.
"Lieutenant Allan was a hard worker, and today was no different. He responded to a crash with urgency to preserve life. Tragically, his was lost," Vaughn said at the news conference.
Police were responding to the crash after the driver went through a fence and car flipped over. When Lt. Allan approached the car help the people inside, he was shot multiple times. He later died at a nearby hospital.
It's unclear why the suspect fired shots at Lt. Allan.
On Thursday night, Indianapolis Mayor Joe Hogsett called Allan's death "a shocking and tragic reminder of the difficult, often dangerous work of police officers." He said the community grieves for the Allan family.
Neighborhood resident Bryan McGary told WXIN-TV the shooting was unusual for the area.
"It's just hard to believe that this would happen here. I mean I've lived here since 1976 and we really haven't had much. We do have a lot of policemen in our area that live here so it's just one of those things," McGary said.
Southport is an enclave within the city limits of Indianapolis.
The police have set up a GoFundMe for Allan's family. CLICK HERE FOR MORE.