Insurance expert shares tips on protecting your property if a storm hits
TAMPA, Fla. - Florida is two days into hurricane season, and insurance experts are sharing tips for homeowners and renters about property protection if a storm hits.
"Unless you are in a position where you could pay for a new home, whether it's a single-family home or a manufactured home out of pocket, you really need to have insurance," said Mark Friedlander, the Florida spokesperson for the Insurance Information Institute.
Friedlander said the state's property insurance market is still volatile, and it's important to make sure you have enough coverage at the appropriate level.
RELATED: How to prepare your trees for hurricane season
"If you're dwelling coverage in your home policy has not been updated, there's a good chance you have a shortfall right now," said Friedlander.
Among the reasons why include how the cost to replace homes shot up 55%, according to the institute.
"It's inflation driven and also supply chain driven," said Friedlander. "We saw a lot of supply chain issues, especially during the early phase of the pandemic. It has driven up costs tremendously for replacement of homes not only in Florida but across the country."
After last year's season with Hurricane Ian, experts said flood insurance was the biggest takeaway.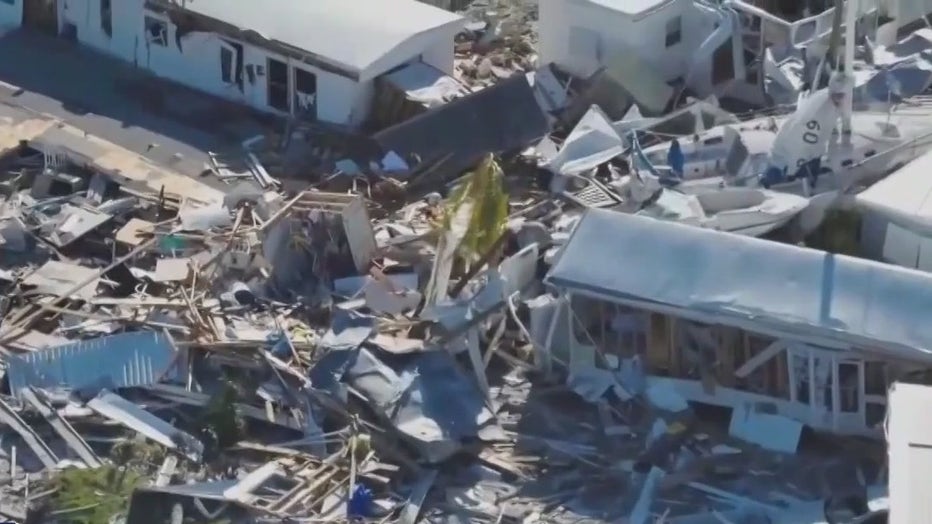 READ: Bay area hospitals and city leaders stress preparedness as hurricane season begins
"We've seen literally thousands of homeowners suffer catastrophic losses from Hurricane Ian down in southwest Florida, and they didn't have flood insurance," said Friedlander. "They had windstorm insurance. Their policy, their standard home policy covers windstorm. They lack flood insurance. They don't understand why their claims are being rejected."
Renters need protection too, and apartment complexes often require renter's insurance to cover belongings.
"The other important thing about renter's insurance is it includes something that's in standard home insurance called loss of use or additional living expenses," said Friedlander. "That means if you are displaced from a hazard like a hurricane, it will cover temporary living at a hotel."
Whether you own or rent, everyone should take photos and video of their property before and after a storm.
"Because that way you are prepared if you need to file a claim, and it'll make the claim process much easier," said Friedlander.
MORE: 'I would never have stayed': Fort Myers Beach residents impacted by Hurricane Ian warn of potential dangers
Insurance experts said to call your insurance agent and ask for an insurance review to figure out any gaps in coverage. 
It takes 30 days for flood insurance to kick in, and experts said it's too late to make changes to home insurance once storm warnings go out.