'I would never have stayed': Fort Myers Beach residents impacted by Hurricane Ian warn of potential dangers
FORT MYERS, Fla. - As a new hurricane season begins, those on Fort Myers Beach continue to relive Hurricane Ian.
"If I knew it was going to be that bad, I would never have stayed. I would have been gone. And I'd never stay through another one, I'd tell you that," said Jerry Warren.
As Hurricane Ian made its way onto Fort Myers Beach on September 28, 2022, Jarrey Warren and his wife decided to ride the storm out at home.
RELATED: 1 in 4 Floridians would ignore hurricane evacuation warnings, AAA survey finds
"We were in my single-story house watching my TV and all that, the water started coming up, and we said let's get to the neighbor's house, which is a two-story. If we got into there, by the time we got into there, the water was already up a ways, and you couldn't drive out or nothing by then," Warren told FOX 13.
The water continued to rise, leaving only one step between the water and the Warrens.
"We were looking out the window, and houses were on fire. It wasn't good," he said. 
MORE: Go inside FOX 13's SkyTower radar
It only got worse.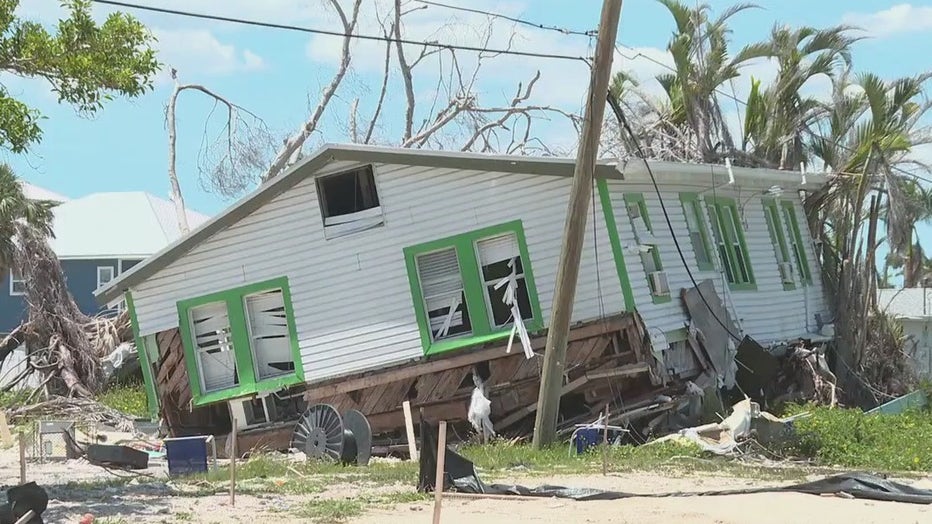 "Then, after about four hours, the wind came, and this wind was just peeling up rooftops, and it was just scary," he said.
More than eight months later, recovery is still underway.
READ: 'Mission Hurricane' storm chaser talks upcoming season, takeaways from Hurricane Ian
"Every house got damaged, and there are thousands of houses in here, and they all got damaged," said Warren.
Warren is a volunteer at Beach Baptist Church on Fort Myers Beach, giving back to his community where many, including himself, have lost everything.
His church sits as a former shell of itself.
PREVIOUS: TECO prepares for upcoming hurricane season with lessons learned from Ian
"This was our church for the last seven years or whatever, and we've been doing stuff like this for the last seven years. We've always been volunteering and stuff," he said.
Warren's home of more than a decade is gone. It's a sight you can see at every turn. Homes and foundations were completely wiped away.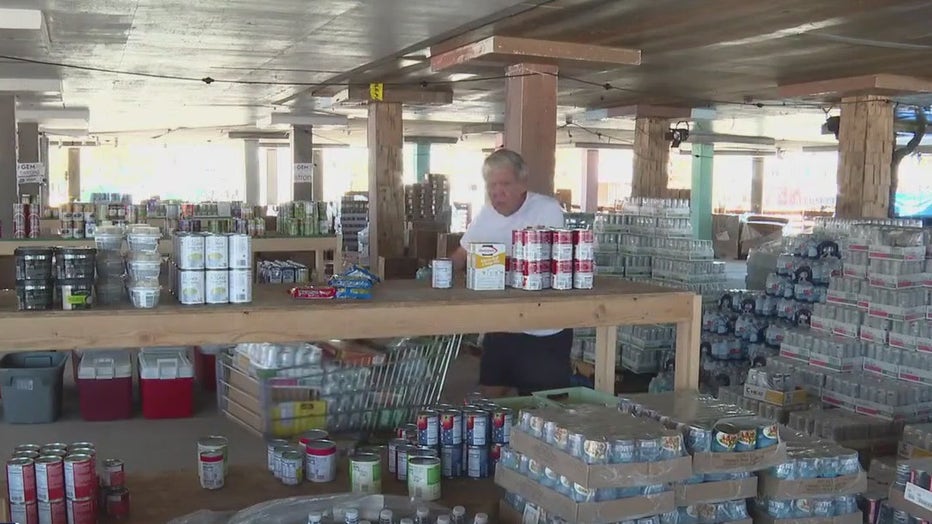 "We are buying a house right now, trying to get a loan," Warren said.
MORE: Hurricane season preps underway as National Hurricane Center releases first 7-day tropical weather outlook
Through the rubble, progress is being slowly made.
"We still have a long way to go, but we are already starting to see houses come out of the group and businesses reopening," said Fort Myers Beach Mayor Dan Allers.
Mayor Allers said hope is not lost.
READ: Local leaders travel to Sanibel to learn from Hurricane Ian, recovery efforts
"Every week, it seems like there's a new one that opens, and someone new gets back into their house and out of a camper. It makes it positive to know we are moving forward," he said. 
As a new hurricane season begins, people who live on Fort Myers Beach warn others in Florida to never underestimate the power of a storm.
"Don't get complacent. I think a lot of us got complacent after Hurricane Irma," Mayor Allers said. "Irma was supposed to be Ian, and I think a lot of people took that for granted, and it turned and hit us, and it didn't go up to Tampa. You were fortunate, and we were the unfortunate ones this time. It could be different this time."