Iowa man faces DUI manslaughter after crashing into victim loading bike on PSTA bus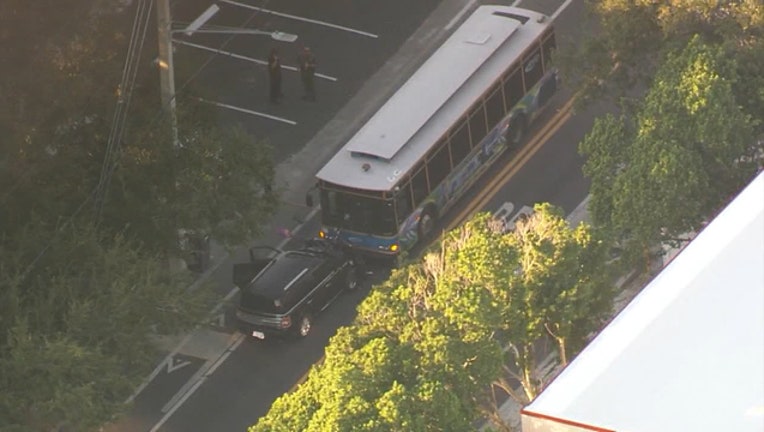 article
INDIAN ROCKS BEACH (FOX 13) - An intoxicated driver was arrested after he struck and killed a man who was loading his bicycle onto a PSTA bus, deputies said.
Deputies arrested 58-year-old David Schwab for DUI manslaughter following the deadly crash Monday afternoon. Investigators said the crash occurred shortly before 2 p.m. on Gulf Boulevard in Indian Rocks Beach. 
They said a PSTA bus was stopped at designated bus stop in the southbound lanes, near 4th Avenue. Officials said Schwab, who is from Iowa, was driving northbound in a 2016 Ford Flex, when he traveled into the southbound lanes, striking the bus head-on. 
The victim, 55-year-old Michael Richardson, was placing his bicycle onto the rack, which is located in front of the bus, deputies said. Richardson had life-threatening injuries and was transported to Bayfront Medical Center. He later passed away from his injuries.
Schwab was transported for non-life threatening injuries, and passengers on the PSTA were not injured. Gulf Boulevard was shut down for several hours during the investigation. 
Deputies said Schwab consented to a blood draw which showed he had a blood alcohol level of 0.083. The legal BAC limit in Florida is 0.08. As of Tuesday morning, Schwab remained at the hospital, but officials said he will be transported to the Pinellas County Jail.
He faces a DUI manslaughter and DUI with property damage charge.