Irma beer to bring in hurricane relief funds across the state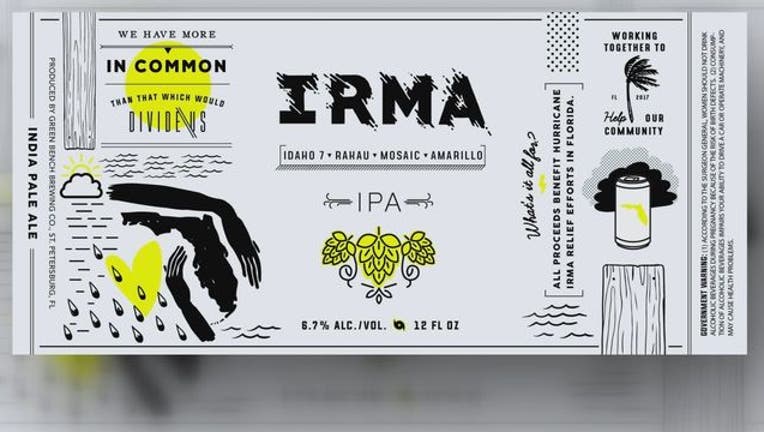 article
Prepare for the Irma IPA.
Coppertail Brewing co, 7venth Sun Brewery and Green Bench Brewing Co. came together to brew a hurricane relief beer: Irma IPA. All the proceeds from beer purchases will go to Feeding Florida, which is a network of food banks working to solve hunger in the state. Also, every piece of the beer was donated.
The beer was brewed on September 22 and set to be canned on October 11, and sold in the three breweries' tasting rooms.
"Florida is a beauty of a state, full of goods and bads, like anywhere else. We are blessed, we are thankful, and we are here to tend to one another," stated Green Bench Brewing wrote on its Facebook page. "
The post went on to say that local brewers began discussing the possibility of a hurricane relief beer a week before the storm, where the hop profile will spell out Irma. In this case: Idaho 7, Rakau, Mosaic and Amarillo. That began the local collaboration, and it has spread statewide.
MIA Beer Company in Doral, Civil Society Brewing in Jupiter and Institution Ale Works in Jacksonville will be the host breweries in their regions of the state and will try to collaborate with their regional breweries to raise as much money as possible.