Ivanka Trump hosts Ybor 'fireside chat' during campaign stop in Tampa
TAMPA, Fla. - With fewer than 50 days until the election, President Donald Trump's daughter and advisor, Ivanka Trump was asked during a campaign stop in Tampa how her father is feeling going into the election.
"He is feeling super energized and it's amazing," the first daughter said. "I mean, that energy, which you see -- he's ping-ponging across the country -- I think he's going to be in five or six states this week. You need that." 
Ms. Trump was in Tampa Thursday participating in a so-called fireside chat with Florida's former attorney general, Pam Bondi, at Ybor City's famed Columbia Restaurant.
But before the pair met for a discussion, Ivanka stopped at one of Tampa's most well-known small businesses, La Segunda Bakery, where she learned the art of making Cuban bread and chatted with the owners about how COVID-19 is affecting their business.
"They've been in business for over 100 years and they were gearing up to shut their doors because they couldn't afford to pay payroll, or the overhead, without the market to supply to," she said. "So getting them the relief they needed at record speed was truly a Herculean process."
Ivanka's visit comes two days after Democratic presidential nominee Joe Biden campaigned in Tampa.
"Florida holds a special place in my heart and I am excited to visit Tampa once again to support my father's campaign," Ivanka Trump said in a statement. "President Trump will continue to be a champion for the people of Florida in his second term."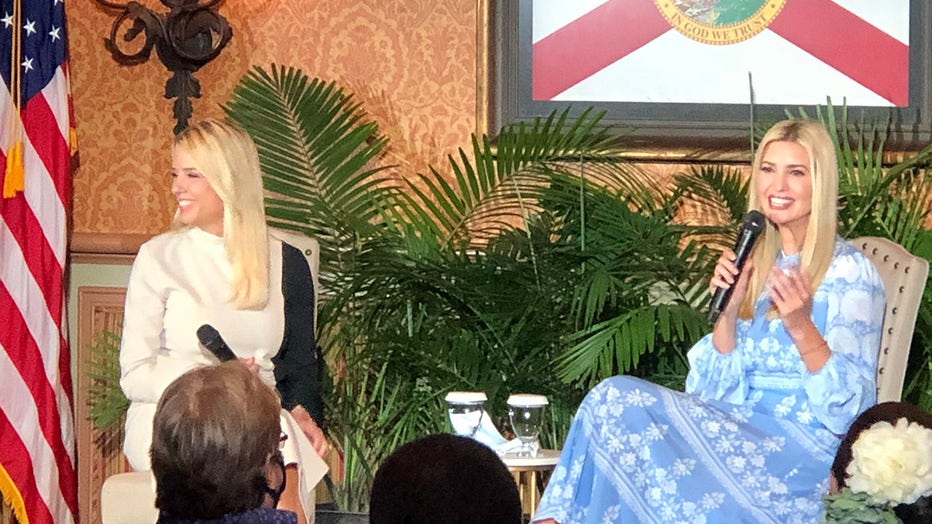 Joe Waurishuk, the head of Hillsborough County's Republican Party said to expect more appearances from the president's family and allies as election day draws closer.
"We're going to be seeing more of these, and I anticipate the president coming in and doing what he did at the airport," he said.
PREVIOUS: President Trump arrives in Tampa, holds COVID-19 roundtable in Bellair
He says both campaigns will likely be sending surrogates to the always-important I-4 Corridor of Central Florida.
Ivanka says the most important way to support her father is casting a vote for him.  
"This is a battle for the heart and soul of this country and the direction of this country," she said. "And we can't take anything for granted."