Judge: Polk woman unfit to care for horse after DUI while riding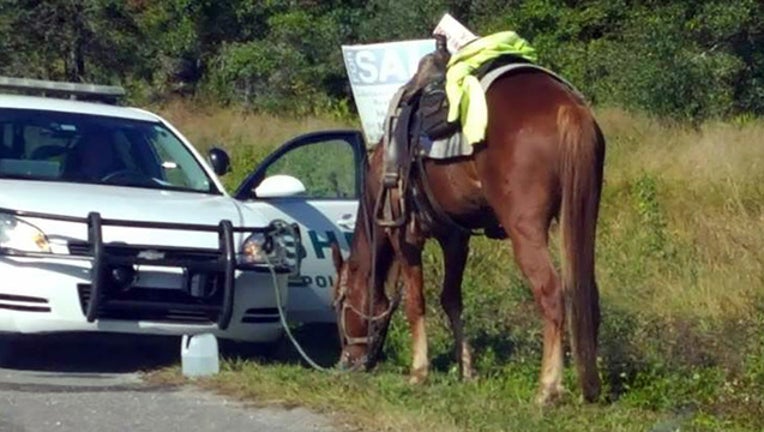 article
LAKELAND (FOX 13) - A Lakeland woman, arrested for a DUI while on her horse, has lost custody of the animal.
Back in November, Polk County deputies say Donna Byrne was weaving in and out of lanes on a busy highway.  She was arrested and charged with DUI.
Last week, a judge ruled that she was unfit to care for the horse, but did grant her visitation rights. Byrne's attorney says he plans on re-visiting the custody issue at a January 11 hearing.