K-9 exposed to heroin in jail is administered Narcan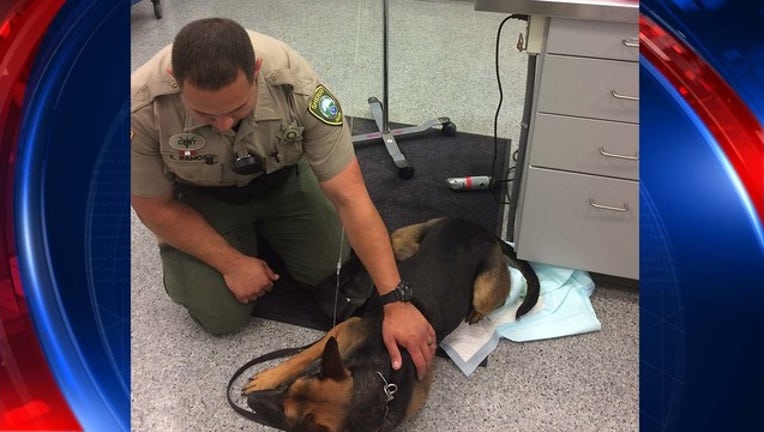 article
CLACKAMAS, Ore. (FOX NEWS) - A K-9 officer in Oregon was administered an overdose reversal drug on Tuesday after she was exposed to heroin.
Two-year-old Abbie, a German Shepherd-Belgian Malinois mix, was conducting a routine search for contraband at the Clackamas County Jail with her handler around 7:30 p.m. when she discovered there was heroin smuggled in, the sheriff's office said in a news release.
Amid the search, the heroin spilled and Abbie was exposed to the drug. She began "exhibiting signs of drug exposure, including excessive saliva, rapid head shaking and rapid blinking." She has been serving with the Clackamas County Sheriff's Office since April.
Another K-9's handler, Deputy McGlothin, administered a dose of a Narcan to Abbie, and she stabilized. She was treated at an animal hospital and released Wednesday morning.