Krispy Kreme's Gingerbread Glazed doughnuts now in stores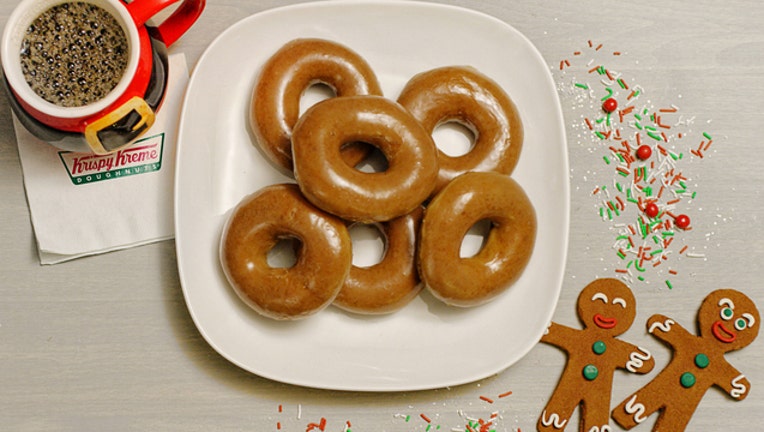 article
TAMPA, Fla. (FOX 13) - Krispy Kreme Doughnuts says it's helping to save the lives of gingerbread people everywhere with the return of its Gingerbread Glazed doughnut. 
The spiced gingerbread doughnut covered in a warm gingerbread molasses glaze will be in stores from Wednesday, Dec. 19 through Christmas Eve. 
"The destruction of gingerbread culture and habitats, aka gingerbread houses, must stop," says Dave Skena, Chief Marketing Officer of Krispy Kreme. "There's no reason to consume gingerbread people when you can eat delicious Gingerbread Glazed Doughnuts instead."
To find the Gingerbread Glazed Doughnuts near you, head to www.krispykreme.com/gingerbread.