Lake Placid man may have pretended to be a fire official more than once, deputies say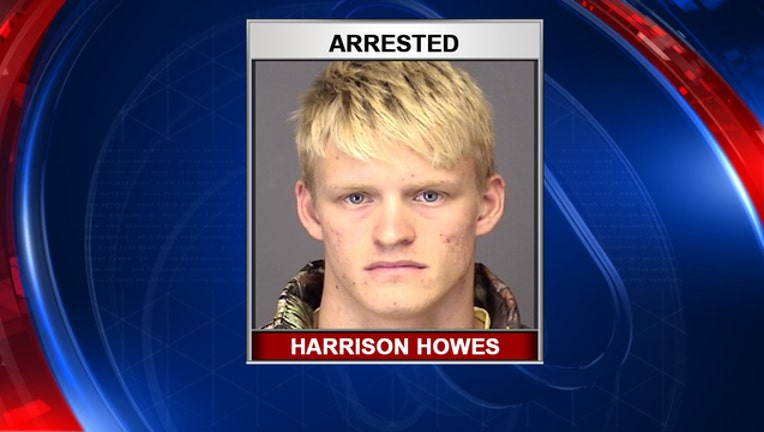 LAKE PLACID, Fla. (FOX 13) - A Lake Placid adult is accused of impersonating a fire rescue official, and investigators believe he may have pretended more than once.
Highlands County deputies arrested 18-year-old Harrison Alexander Howes after learning he conducted a traffic stop on a 20-year-old who was riding an ATV on a paved road. The victim was pulled over in the parking lot of Jaxson's restaurant on Lake June Road on December 28. On January 4, detectives received video of the encounter, which was recorded by the victim, they said.
Investigators said the video showed Howes wearing a shirt with a fire and rescue emblem on it. He is heard asking the victim several questions, such as his address and if he had any weapons inside his backpack. 
The victim said Howes was driving a black Ford Explorer with red flashing lights under the rear-view mirror, according to the sheriff's office. Howes did not say he was a law enforcement officer, but did say he was a fire and rescue official, investigators added.
However, detectives said Howes is neither a firefighter nor a law enforcement officer. They said he filed an application to become a volunteer firefighter, but it has not been approved. 
He was charged with impersonating a law enforcement officer and conducting criminal acts under the color of law. Detectives said this may not be the first incident, and wants anyone with information to contact Detective Roger St. Laurent at 863-402-7250 or email detectives@highlandssheriff.org.