Lakeland's homeless not going anywhere, for now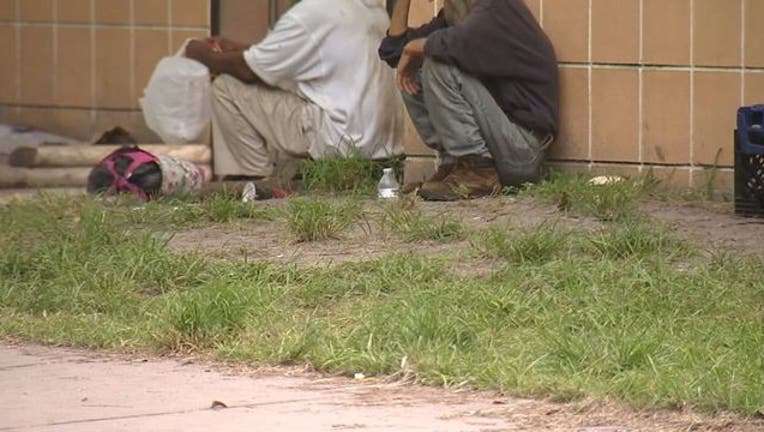 article
LAKELAND (FOX 13) - For the last seven years, Ellen Williamson has taken her daily 1.5-mile walk through downtown Lakeland.
Lately, she doesn't like what she is seeing.  Williamson says she thinks there are more homeless than ever, and they are creating more problems than ever before.
"There are campsites wherever they can find  them. They're sleeping on park benches, wherever they can find them," Williamson complained to FOX 13.
Mark Barkett, who owns a business downtown, can  commiserate. His business specializes in cleaning and detailing exotic cars.
"In the last 30 days we have found four piles of feces -- human feces -- on the back side of our building."
Recently, Williamson went to Lakeland City Hall  demanding that something be done. Commissioners took no action.
Lakeland's police chief, Larry Giddens, says it is very difficult to keep the homeless in check because the laws that pertain to them are hard to enforce.
Let's say someone is sleeping on a park bench.  For an officer to tell him to move on, the cop has to observe the person in response for at least 30 minutes.
"It does take an excessive amount of time," said Chief Giddens.  So, he says, cops usually don't have that much time to spare.
For a person to be charged with overly aggressive panhandling, the officer actually has to see it happen, and that doesn't occur very often.
Knowing that, Williamson says she is afraid of what the future will bring: More homeless and more problems.
"We are going to have a nation full of them because there's nothing to stop them," he lamented.