Lakewood senior signs with Ole Miss after just first football season
ST. PETERSBURG, Fla. - With pen put to paper, Chamberlain Campbell was officially an Ole Miss Rebel. 
"Never in my wildest dreams would I think it would progress to this," said the Lakewood High School senior defensive end. 
It was a signing day that Campbell truly never believed would come or be possible, simply because his knowledge of football is, for lack of a better term, limited. 
RELATED: Lakewood High football's rookie senior impressing college coaches 
"For him, there is no ceiling," said Lakewood head football coach Cory Moore. 
Campbell, a 6'9'' basketball star for the Lakewood Spartans, was persuaded to give football a try by Moore heading into Campbell's senior season.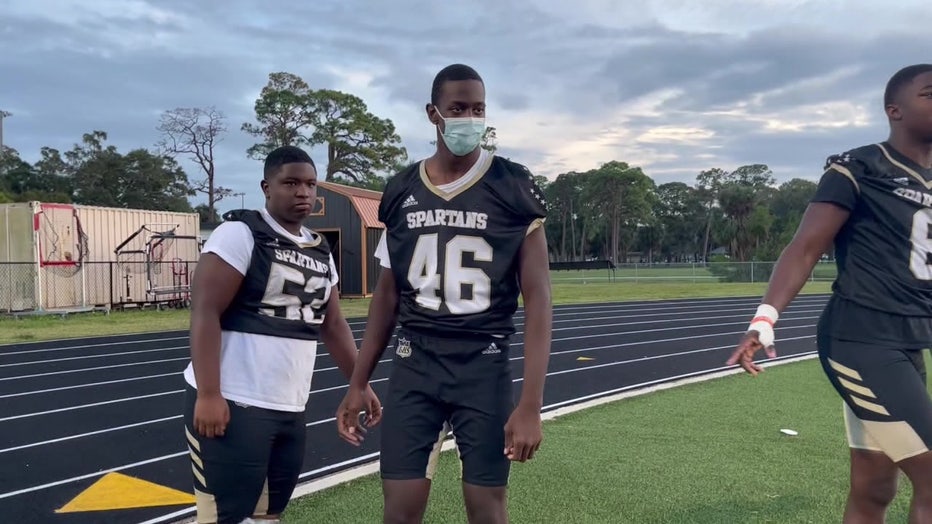 He had never so much as put on a helmet, a pair of shoulder pads or played one snap of organized football, but that didn't stop Campbell from giving the new sport his best try. 
"The learning curve is steep, real steep," said Campbell. 
READ: King High School point guard nominated for McDonald's All-American
Needless to say, Campbell's talents on the gridiron were raw, but there was still plenty of talent there, nonetheless. 
"He's big. He's strong. He's fast. He's smart. He is definitely a beautiful canvas," said Moore. 
Despite Campbell's lack of experience on the field, his tangibles were immediately clear to college recruiters.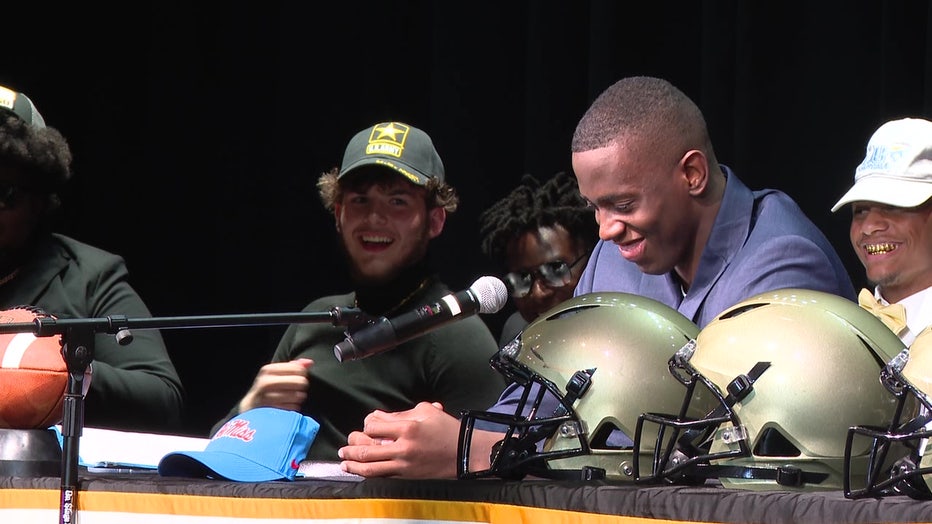 "'It's my first year,'" Campbell would tell the college coaches. "They said, 'It's your first year? We need to get you over here, now!'"
Over the football season, the offers from schools across the country came flooding in for the Spartans' rookie senior. Ultimately, Campbell decided to hang up his basketball sneakers for good and sign with Ole Miss. 
PREVIOUS: Carrollwood Day point guard given memorable senior night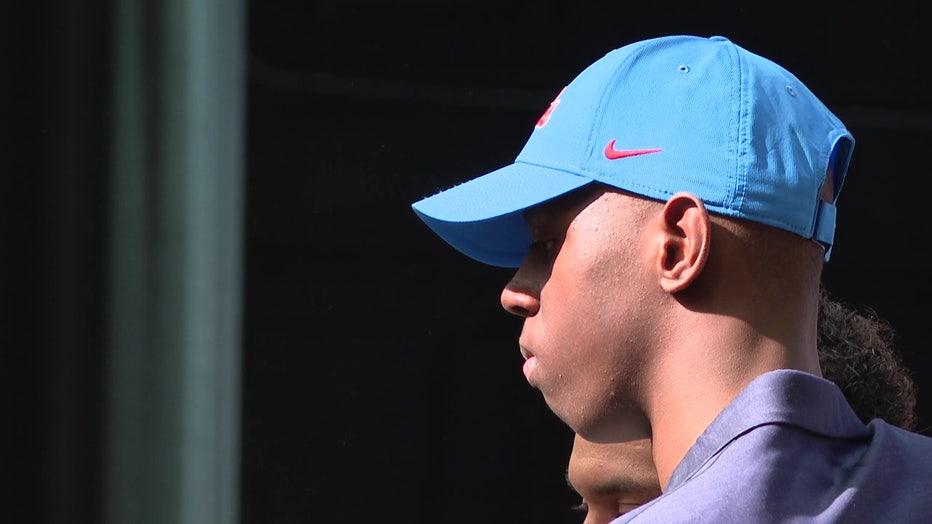 "Don't let anyone else tell you can't do anything," said Campbell. "I started out with no offers and no football experience, to this." 
Campbell, along with 10 of his teammates from Lakewood, signed their letters of intent on National Signing Day. The senior defensive end said he picked Ole Miss, because he fit into their defensive plans the best, and the Rebels promised to develop his skills. 
As for Moore, he has high hopes for his basketball-turned-football star. 
"He's going to play on Sundays one day," promises Moore. 
Until then, Campbell still has to get used to playing on Saturdays for a little while more.