Lawyer: Gas well missing valve that could have stopped fumes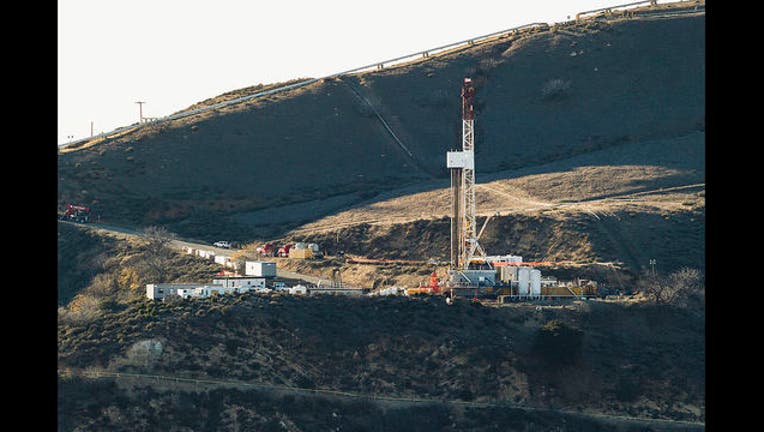 article
LOS ANGELES (AP) - A leaking natural gas well that has displaced thousands of people from a Los Angeles neighborhood lacks a working safety valve that could stop the release of fumes, a lawyer representing residents said.
The valve might not have prevented the months-long leak, but it could have stopped the flow of fumes into the community of Porter Ranch, said attorney Brian Panish, who represents residents suing over the months-long leak.
"There would have been a small runoff of some gas and it would have been over," Panish told the Los Angeles Times about how the valve would work. "All these people wouldn't have had to leave and they wouldn't be sick."
Southern California Gas Co. confirmed that its well at the Aliso Canyon Underground Storage Facility did not have the deep subsurface valve, the Times reported Monday (http://lat.ms/1PaldxB). (http://lat.ms/1PaldxB ).
Such a valve is not required by law, company spokeswoman Melissa Bailey told the newspaper via email.
"Until the facts are determined and this assessment is completed, it is premature to comment further on the well or the cause of the incident," Bailey said. "In the interim, SoCal Gas will continue to focus its efforts on stopping the leak as soon as possible."
Attorneys for residents said the company failed to replace a deep subsurface valve that was removed in 1979.
The leak has forced the relocation of residents who said the stench made them sick. Workers have been unable to plug the leak and instead have undertaken the painstaking task of drilling two relief wells.
Officials with SoCal Gas estimate the new wells may not be finished until the end of February or later.
An amended lawsuit filed against SoCal Gas on Dec. 29 cited failure by the company to follow laws protecting the community and the removal of the safety valve, which would have been at the base of the well about 8,500 feet below the surface.
___
Information from: Los Angeles Times, http://www.latimes.com/