Limited number of stores, restaurants reopen at International Plaza, University Town Center
TAMPA, Fla. - For the first time in weeks, the International Plaza mall and the University Town Center mall in Sarasota were back open. 
In Tampa, a small but steady number of shoppers showed up, many wearing facial masks for additional safety.  Some wanted to spend; other just came to spend time. 
"Actually we just came in to walk, to see if everything was open," said Valerie Flavors
"Haven't been to the mall in a couple months. It feels good to walk around, have a sense of normalcy," offered Matt Nyman.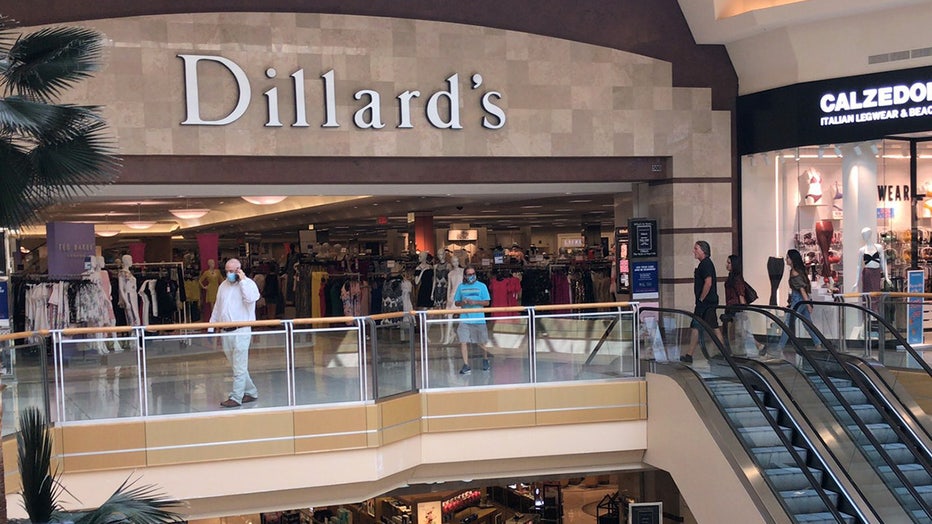 It wasn't a regular trip to the mall however.  Many stores didn't open their doors.  Others will only deliver your items to the car.  In some cases, new stock hasn't come in yet and some smaller stores had lines to get in.  
"We having to wear masks and all that good stuff and stay our 6-feet distance. Other than that, it's good," said Flavors. 
For updates on which stores and restaurants are open, head over to International Plaza's website.
For a list of which stores and restaurants are opening at the Sarasota mall, click here.
More malls on coming online.  The outlets are currently open, and on May 15, malls like Westfield Brandon and Citrus Park will open with limited hours.  They're all operating under the phase one 25-percent capacity rule. 
"When mall management has identified that we've reached capacity, we'll close the doors until enough people have left so we can reopen," said Lindsay Grinstead, director of marketing at International Plaza. 
It may not look or feel like the bustling mall we're used to, but for the first time in weeks you can just go to the mall.
"We're thrilled to be open," added Grinstead.