Little Boy Buys Florida Police Officer Breakfast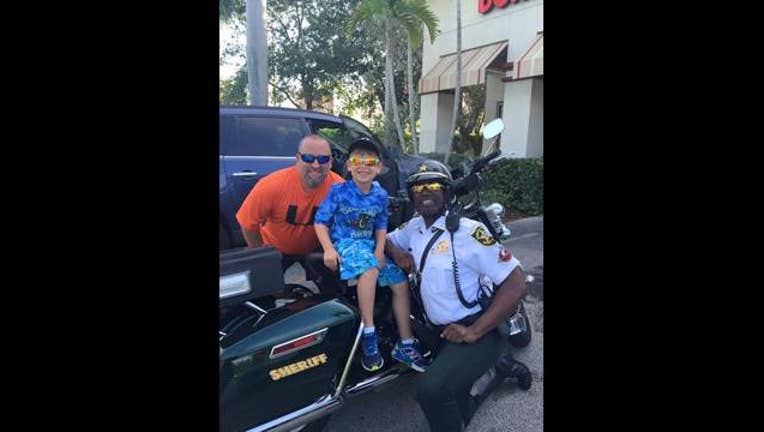 article
We had to share this post from Deputy Jackson. With so much negative attention around law enforcement, we were so happy...
Broward County, Fla. - A little boy from Florida acted selflessly when he saw a police officer in the restaurant where he was eating with his parents. 
The Broward County Sheriff's Office shared a story on their Facebook page, after a little boy offered to buy breakfast for a police officer.
Deputy Jackson says he entered a restaurant and ordered breakfast.
"As I enter, all eyes are fixed on me," he wrote on Facebook. "I could only imagine what was going through the minds of the people inside the restaurant with all the negativity surrounding law enforcement officials."
When the officer went to pay for his meal, a little boy stepped up saying, "I'm gonna pay for his (breakfast)" the officer wrote.
When Deputy Jackson declined, the little boy's parents insisted, saying he "appreciates the thankless job you do!"
Deputy Jackson was so flattered by the little boy, he began to tear up.
"It's a good thing I had my Oakley's because I really teared up," he said. "In closing, I really appreciated this kind act by this kid and the fine qualities being instilled in him by his parents."