Low clearance: Truck gets stuck at Fairburn train overpass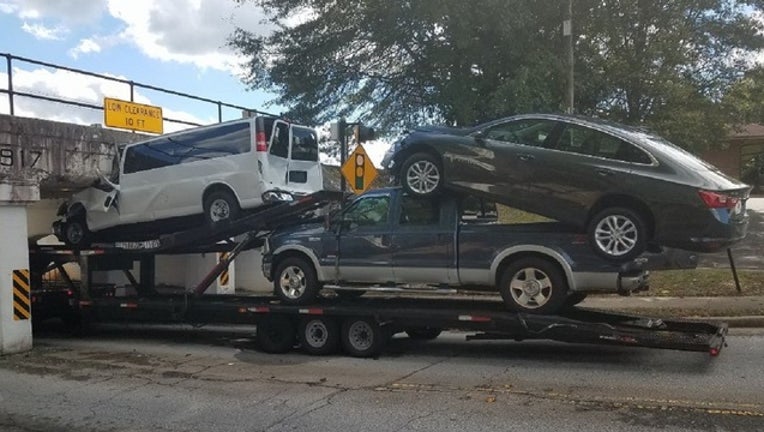 article
FAIRBURN, Ga. - Ever had one of those days? Fairburn police shared a photo of one car hauler who seemed to be having a bad day.
App users: View full article here
Fairburn Police posted the photo on their Facebook page of a truck hauling about three vehicles that failed to clear a very short bridge along Highway 92 and SW. Broad Street.
The clearance at the train tracks is about 10 feet and there are several warning signs leading up to it.
The roadway was closed for about an hour as officials cleared the mess.
Police ask motorists to take clearance signs seriously and don't "eyeball it."