Man asks Mattel for gay Ken wedding set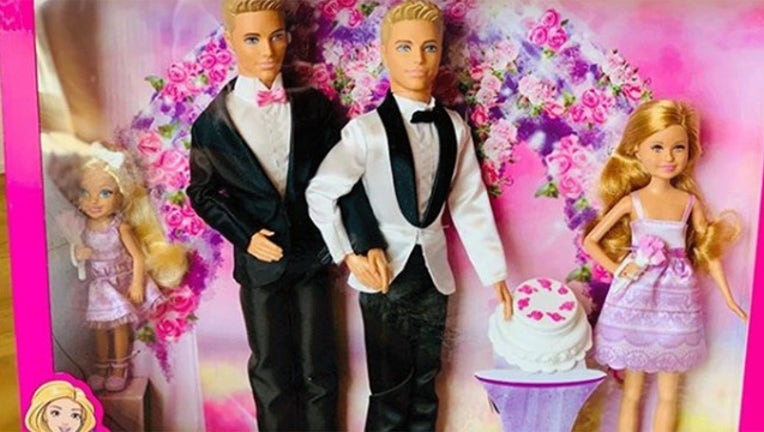 article
NEW YORK (FOX 5 NY) - When an Arizona man couldn't find the perfect thank you gift for his eight-year-old niece who will be a flower girl in his upcoming same-sex wedding, he created his own.
Matt Jacobi took to Instagram on Dec. 8 to share a photo of the gay Ken toy wedding set he fashioned out of a Barbie wedding set using two Ken dolls.
Both of the dolls are in tuxedos, one in a white jacket and black tie and the other in a black jacket with pink tie.
"We thought it would be special to give her something with a little meaning behind it," wrote Jacobi.
Several days later Jacobi returned to Instagram with an update.
Toy giant Mattel got wind of the toy set and reached out to Jacobi. 
Mattel confirmed to FOX5NY.com that they had set up a meeting.
"@mattel got back to me and we are setting up a meeting to discuss more. We are meeting with their design team including the head of the @barbie design team!! Thank you everyone for all your support. I promise to keep you posted every step of the way."
Last year, Mattel announced that Barbie's boyfriend would get a makeover with 15 new Ken dolls of different skin tones and hair styles.