Man born in Florida searches for sister through social media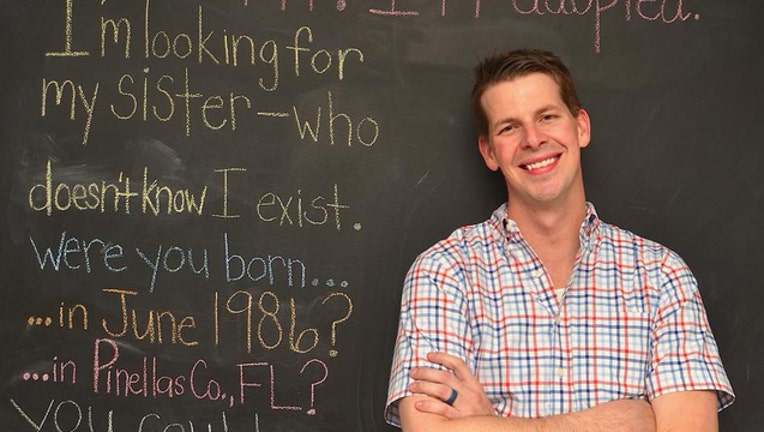 article
TAMPA, Fla. - A man who was born in the Tampa Bay area is turning to social media to help him find a sister who likely doesn't even know she has a brother. 
David Hunter Jones, 33, was born in Pinellas County on December 24, 1984 and was adopted as "Baby Boy Dowding." He now lives in Bull Shoals, Arkansas near Missouri.
Jones posted a photo of himself on social media with a message that he was looking for his biological sister, who was born on around June 24, 1986, also in Pinellas County, and may have been named "Baby Girl Dowding" at birth. "She probably does not know I exist," Jones wrote in his post.
"You have a brother and biological father who would very much love to meet you!" he wrote in a message to his sister. "We have searched for years and tried everything we can think of to find her," he said. 
Jones said he found his father after his son was born and the hospital was asking him about his family health history. He didn't know his history because he was adopted, so he found his father's stepson and reached out. 
After finding his father, Jones told FOX 13 that's when he learned about his sister.
He is now asking the people of social media to share his post, and to email him for information or if they think they know her. His email is davidhunterjones93@gmail.com.