Man kills one person while speeding on Tampa road, police say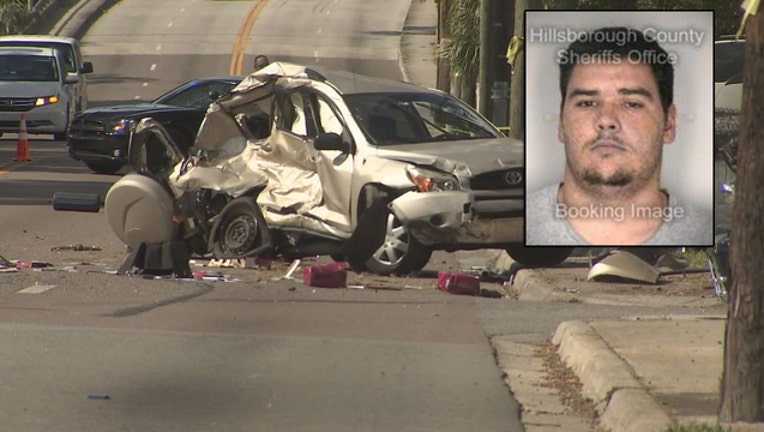 article
TAMPA (FOX 13) - A Tampa man was arrested after racing down Sligh Avenue, and killing one person, police say.
On his 31st birthday, Tampa police say Joseph Obregon caused the fatal crash that also sent two others to a nearby hospital.
According to investigators, Obregon was driving a Dodge Ram pickup when witnesses say, he revved his engine at a traffic light and then quickly took off causing the truck to lose traction. A white pick-up next to him mimicked the same actions and sped off heading westbound on Sligh Avenue. Witnesses say the two vehicles were going about 70 mph. The speed limit for the area is 35 mph.
Obregon's truck slammed into a 2008 Toyota RAV 4 that was crossing Sligh Avenue from south to north on Highland Avenue, police say. The impact caused the RAV 4 to hit a TECO pole, resulting in the death of the passenger, 78-year-old William Swartz. The driver, who was not identified, was rushed to a hospital in critical condition. 
Obregon also struck a 2011 Honda Accord, resulting in minor injuries for that vehicle's driver, according to a media release. Obregon was charged with several offenses including vehicular homicide. 
Investigators are still searching for the driver of the white pick-up truck involved in the race. No further information was given on that vehicle.