Man makes crosses to remember victims of Las Vegas shooting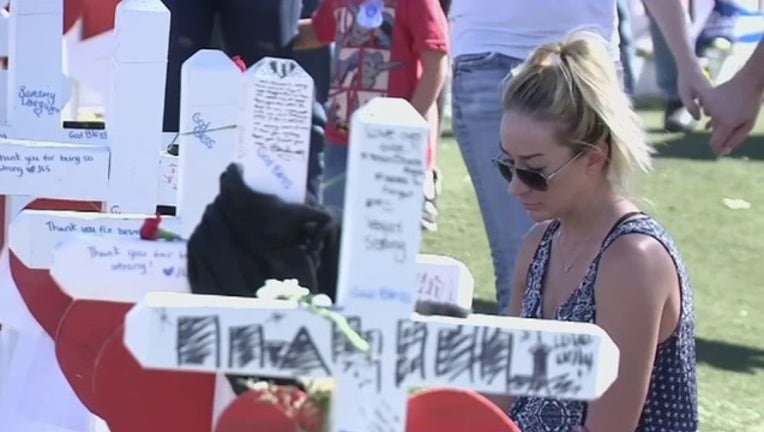 article
PHOENIX (KSAZ) - Monday marks the one year anniversary of the Las Vegas shooting. Fifty-eight people lost their lives and hundreds more, including some Arizona residents, were injured. One man has made it his mission to make sure those who lost their lives are never forgotten.
Fifty-eight crosses set up in front of the famous 'Welcome to Las Vegas' sign. Each cross was made by Greg Zanis.
Zanis is from Chicago but traveled to Las Vegas the day after the shootings, and again one year later, to pay his respects to the lives lost during the Route 91 Country Music Festival.
"It's been a year and just imagine what a family has gone through," said Greg Zanis.
"She was just a beautiful girl, she was a beautiful girl, she loved her family, she loved her mom and dad, she loved her kids," said Michael Warino.
Michael Warino lost his sister, Heather Alvarado, in the shooting. He says he's blown away by a complete stranger taking the time to not only construct these crosses, but to drive all the way to Vegas to set them all up. 
"He didn't have to do this and he's doing it," said Warino. "People like that are what everybody needs, you know? People need to help each other out."
Zanis says he's also constructed quite a few duplicates for family members to take home. He says this is worth all the time and effort.
"We just want to show that Vegas has not forgot you," said Zanis.