Manatee hospice staff transforms lobby into wedding venue for resident to witness daughter's ceremony
BRADENTON, Fla. - Within two days, the Manatee Springs Rehabilitation and Nursing Center transformed its lobby into the perfect wedding venue. For newlyweds Justin and Tina Pearce, the best and most important part was having Tina's 74-year-old mother Linda, a hospice patient, there to see it.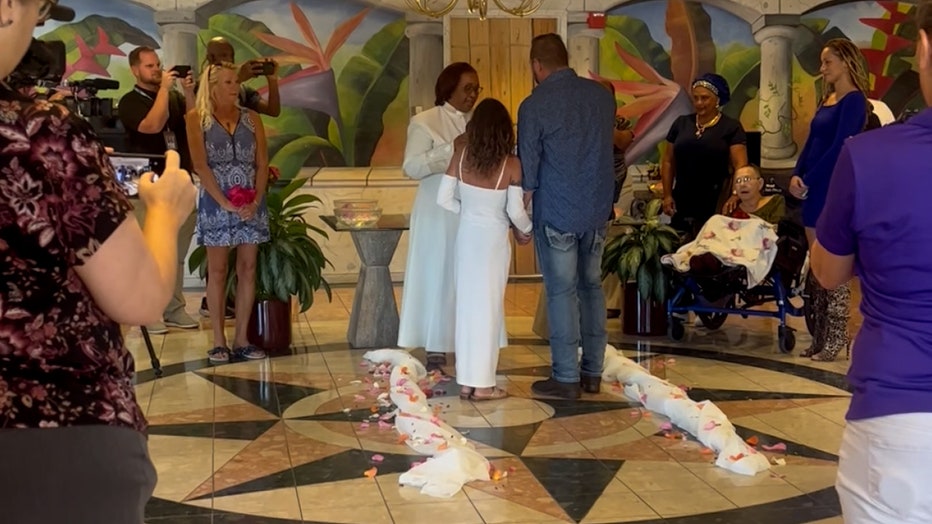 "I couldn't imagine getting married without my mom," Tina explained.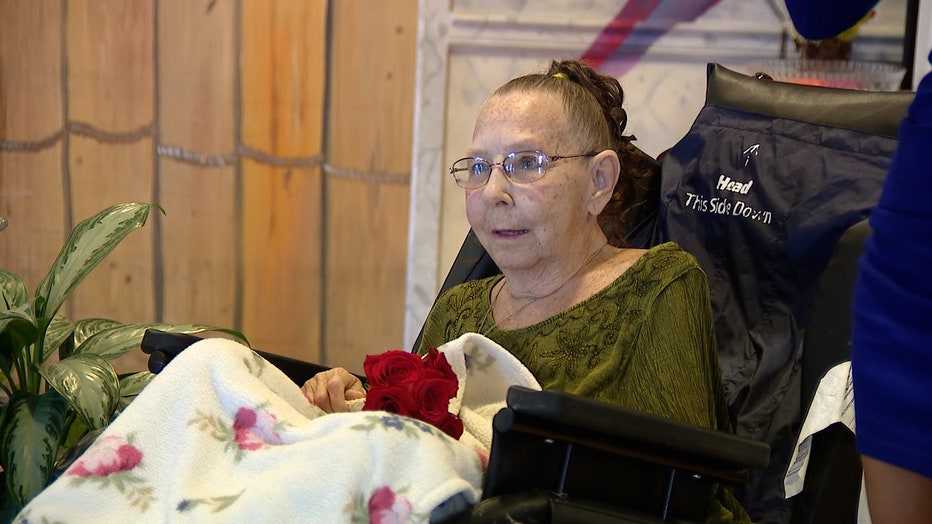 "Family's important, it's very important," Justin added.
The happy couple had been friends for years before deciding to tie the knot Thursday.  They were set to do it in Tina's mother's room, but the staff at the center knew they had to do something even more special.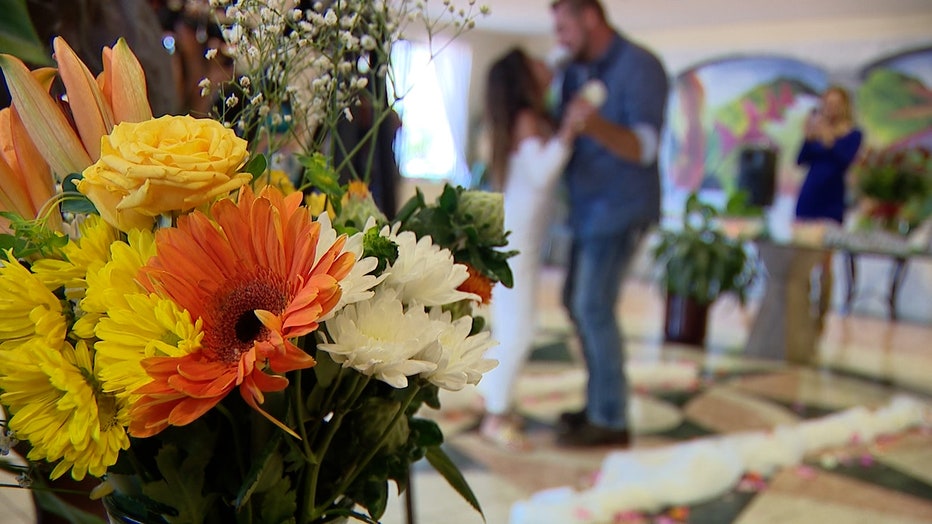 "I've got a new son-in-law," Linda Tuller said,  "And I think I love him."
And if mom's happy that's all that matters.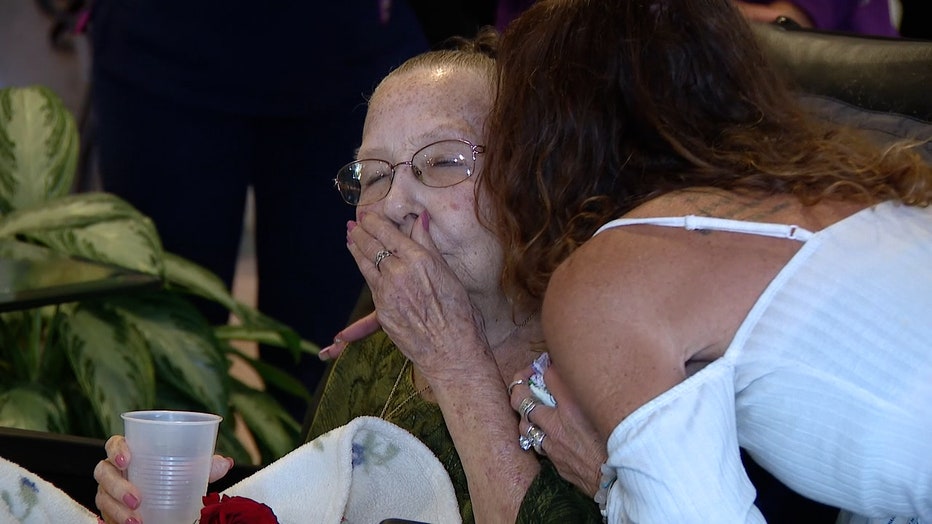 "I was trying not to cry. Cowboys don't cry," Justin Pearce joked.