Man's blurred vision caused by worm living in his eye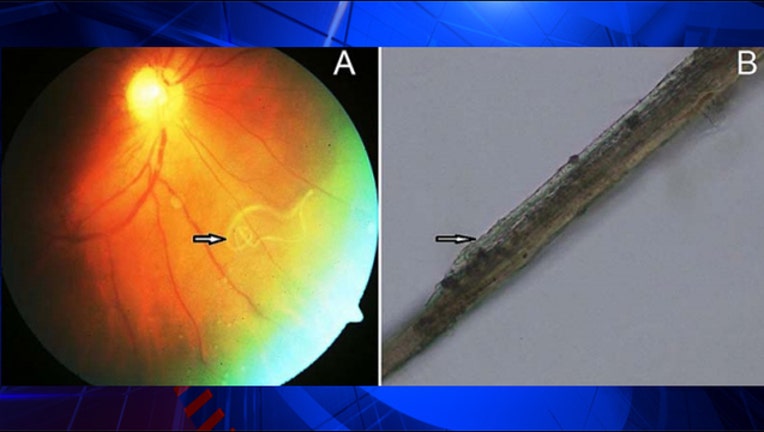 article
FOX NEWS - A man who went to the doctor with reduced vision, redness, pain and floaters discovered he had a long, live worm living in it.
The man was a fruit vendor in India, and he had been experiencing these symptoms for two weeks in his left eye, which was tested to have 20/160 vision, indicating that sight in his affected eye was severely impaired. According to the report, which was published Friday in BMJ Case Reports, the worm was "moving around in a haphazard and relentless manner throughout the vitreous cavity."
Doctors removed the worm from the patient's eye. According to study author Dr Bhagabat Nayak, doctors administered a course of diethylcarbamazine for 12 days, and when the patient returned for follow-up after two weeks, his vision had improved to 20/40.
The worm was identified as Loa loa, a parasite transmitted by flies that breed in high-canopied rain forests of West and Central Africa. According to study authors, this is the first case of African eye worm in the vitreous cavity of the eye, which is behind the lens and in front of the retina. Doctors speculate that the worm may have migrated there in its larval stage— either from the blood through ciliary vessels or by burrowing through the coats of the eyeball— and grown there.