Marine says impersonator burglarized Tampa hotel room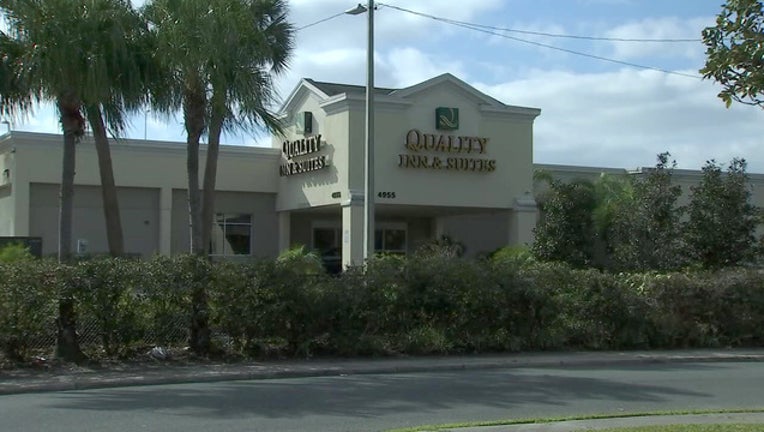 TAMPA, Fla. (FOX 13) - A Marine from Wesley Chapel is back on overseas duty after his brief trip home, but his visit had a very sour ending.
Jordan Viches says he and his girlfriend went to the Tampa Bay Lightning game last Thursday. They decided to book a room at the Quality Inn & Suites on East 18th Avenue.
Viches says, while he was at the game, someone went to the front desk and pretended to be him, asking for a key – and got it.
Tampa police say a man can be seen on surveillance video going into Viches' room with a pillow, then leaving 30 seconds later with a pillowcase full of items.
Viches says the thief stole about $2,000 in belongings from his girlfriend.
"It's very frustrating, just the fact that somebody would do that in general. It was just very hard to fathom. We were in sort of a state of shock, but I knew that we had to report it immediately and then it became an ongoing thing all night long," he said.
Quality Inn & Suites did not immediately respond to a request for comment.
Investigators say the thief is a Hispanic man, between 30 and 40 years old, with facial hair and pierced ears. Anyone with information should contact Tampa police.