Massive industrial fire in Dade City now under control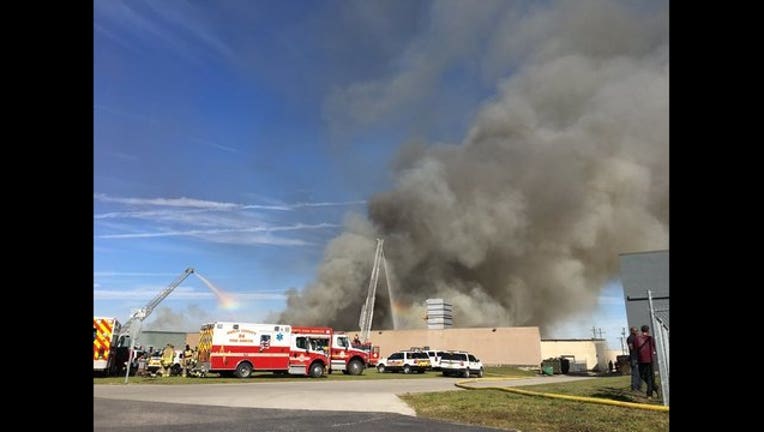 DADE CITY (FOX 13) - After a fierce battle with a chemical fire at an industrial complex in Dade City, Pasco County Fire Rescue called the fire under control just before 7 Saturday morning.
A two-alarm fire broke out Friday afternoon at the Dade City Business Center along Citrus Country Drive, just east of U.S. 301.
A huge plume of black smoke could be seen for miles.
The burning buildings contain highly flammable chemicals like argon, oxygen, nitrous oxide, and magnesium, which is especially flammable, especially when water is present.
Firefighters thought the situation was under control Friday night, but at there was a large flare up around 9 p.m. 
Firefighters will remain on the scene Saturday for an extensive overhaul.