Michigan motorist sets car, gas pump on fire trying to kill spider with cigarette lighter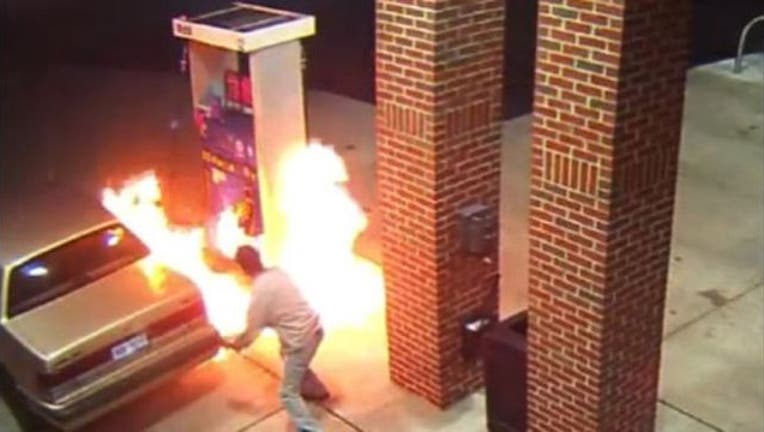 article
CENTER LINE, MI (FOX NEWS) - A motorist got more than he bargained for when he stopped at a Michigan gas station earlier this week and started a fire when he tried to kill a spider with a cigarette lighter.
Surveillance video from the Mobil gas station in Center Line shows flames quickly engulfing the man's car and the gas pump, Fox 2 Detroit reported Friday, while adding that luckily no one was hurt.
The dopey motorist put out the flames with a fire extinguisher. He told authorities he spotted a spider on his gas tank and pulled out his lighter to get rid of it, the station said. He claimed to be deathly afraid of spiders.
"He didn't have a cigarette. He didn't have anything on him. All of a sudden I look out and I see flames," employee Susan Adams told Fox 2.