Missing teen found, Amber Alert canceled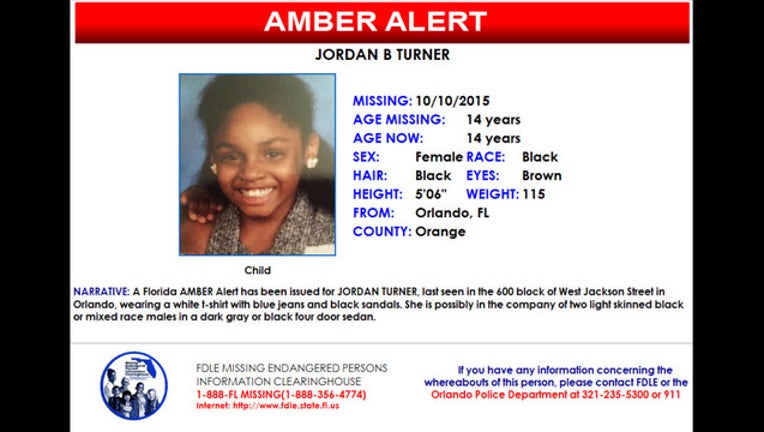 ORLANDO (FOX 13) - A Florida AMBER Alert has been canceled for Jordan Turner. She was found safe Saturday evening.
The 14-year-old was first reported missing after she was last seen leaving the Shiloh Baptist Church in Orlando. Investigators said through a text message, Turner claimed she was forced into a small dark grey or black 4-door car by two men.

Authorities have not released details about the child's discovery. Turner is safe and has been returned to her family.